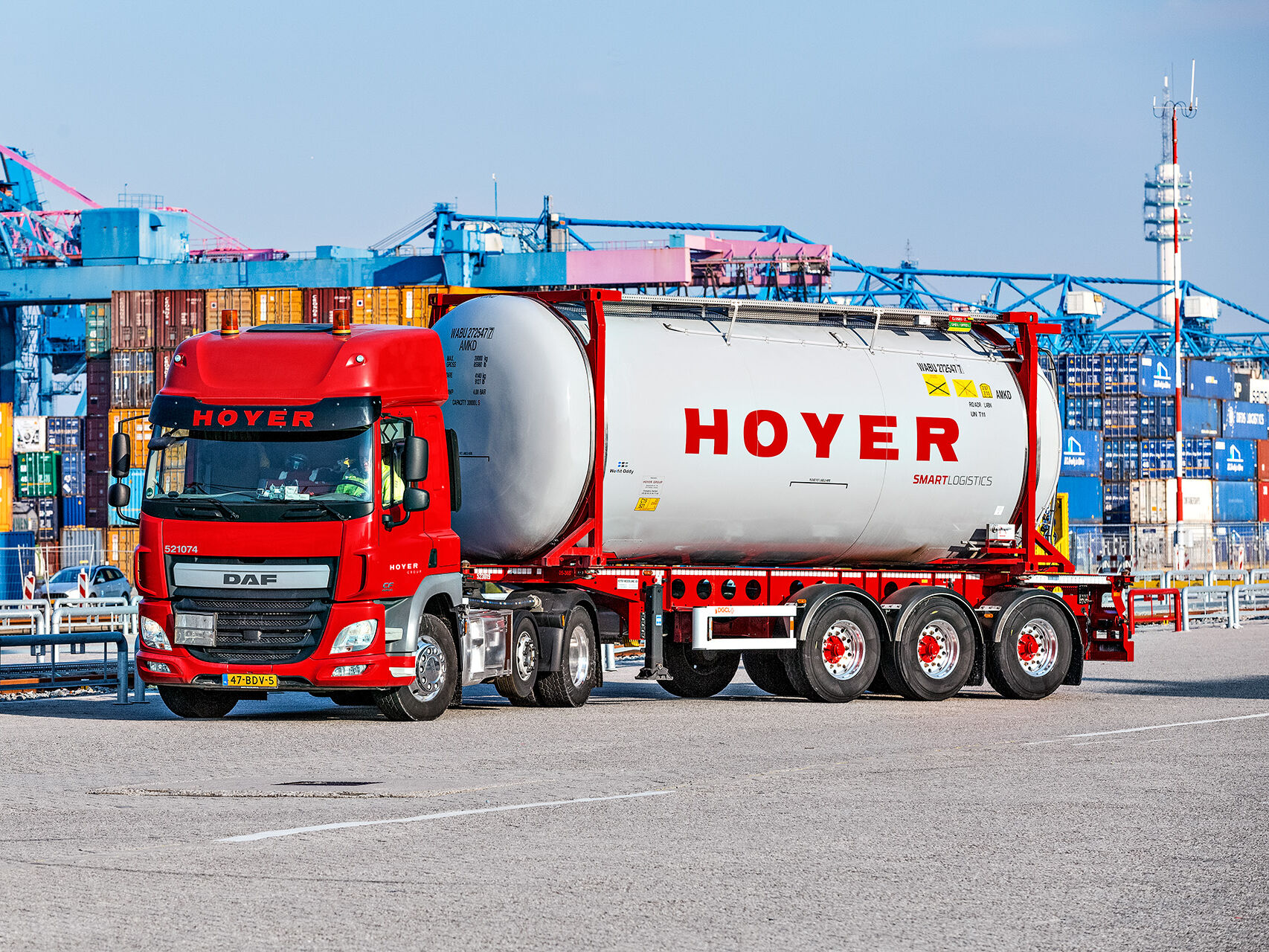 From the USA via Great Britain, Germany and Russia to China and Australia, whether it is dangerous goods or a harmless substance: HOYER brings your chemical products, gases, petroleum products and foodstuffs to their destination safely, efficiently and quickly. That is what we stand for.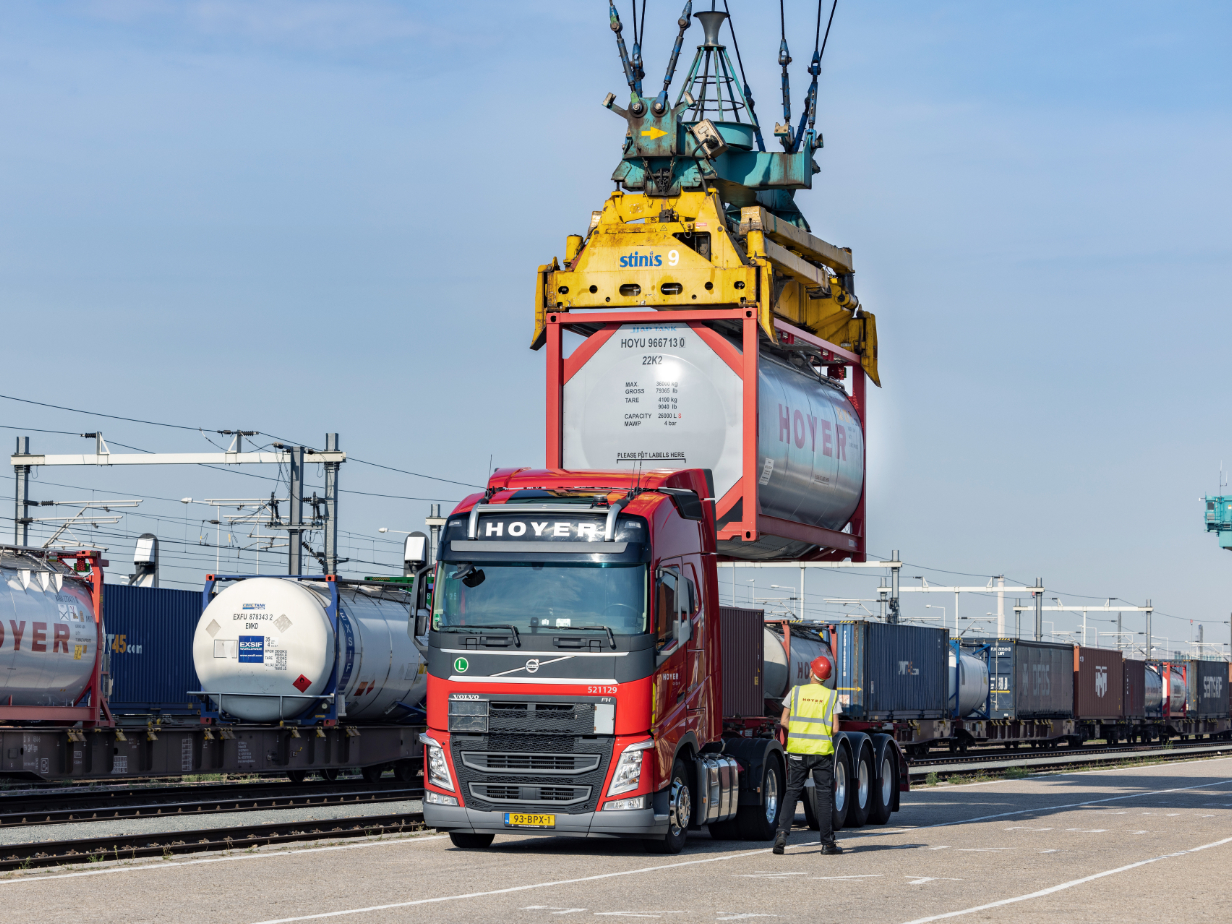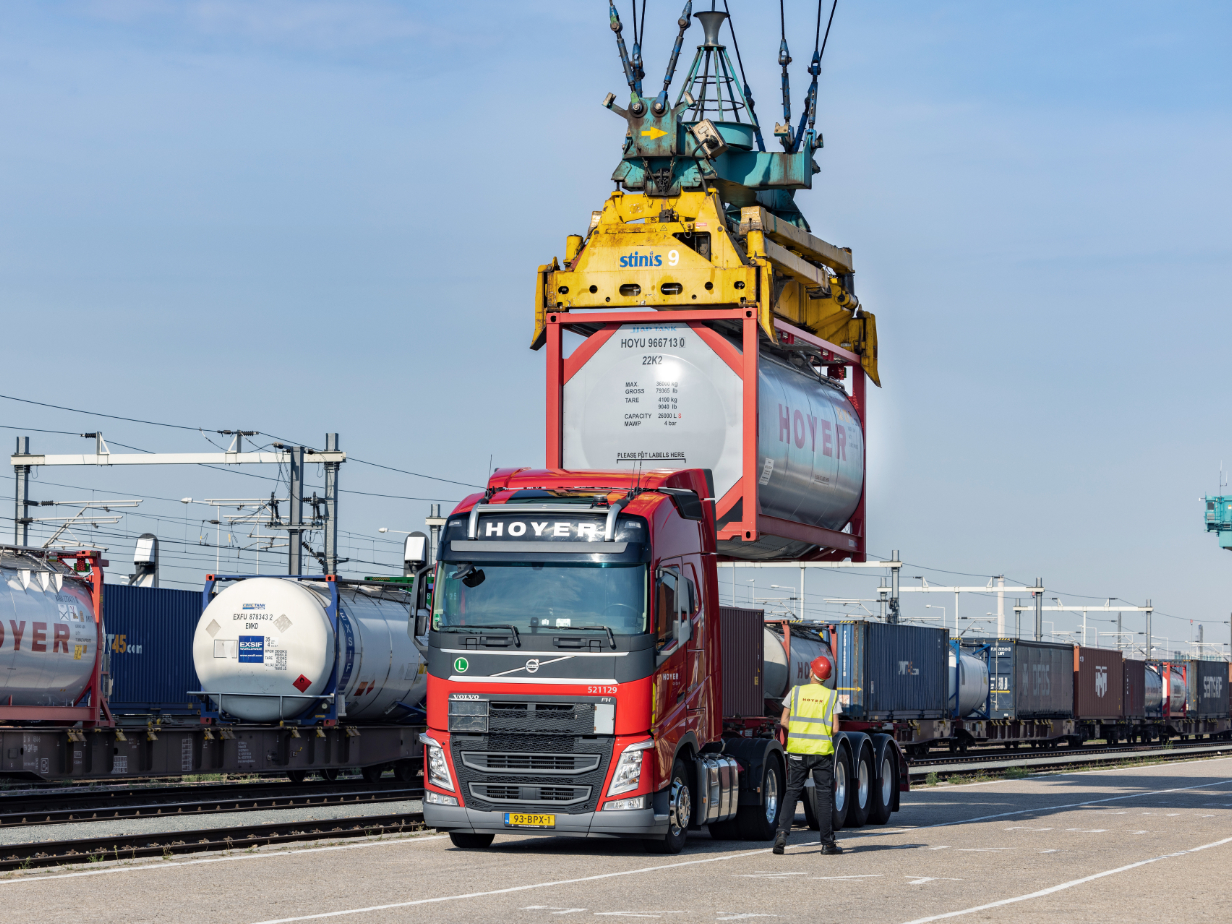 ON THE ROAD AND RAIL, AND BY SEA
Transport is our business. We offer companies a full-service package in the logistics area: We undertake all the tasks, from planning and dispatching to fleet management and carrying out the transport operation. HOYER moves your demanding products around the entire globe, by road, by rail in intermodal transport and by sea. We carry out the entire process from loading to unloading at the destination.
Our regional and local representative offices in more than 115 countries enable smooth, worldwide transport execution, taking country-specific standards into account. We give the highest priority to flexibility, safety and sustainability, as well as to compliance with statutory and legal requirements. Transport movements are constantly optimised via a internally-controlled network, and the optimum routing for you is analysed.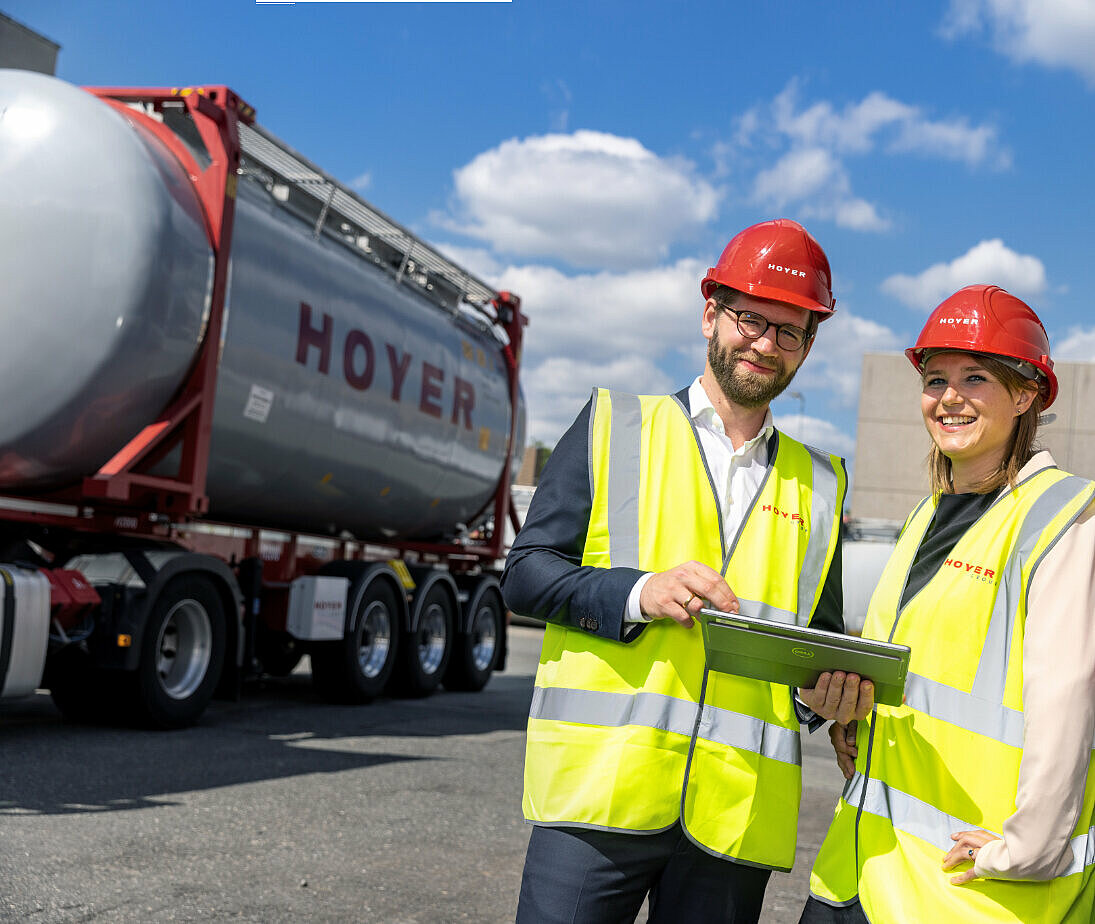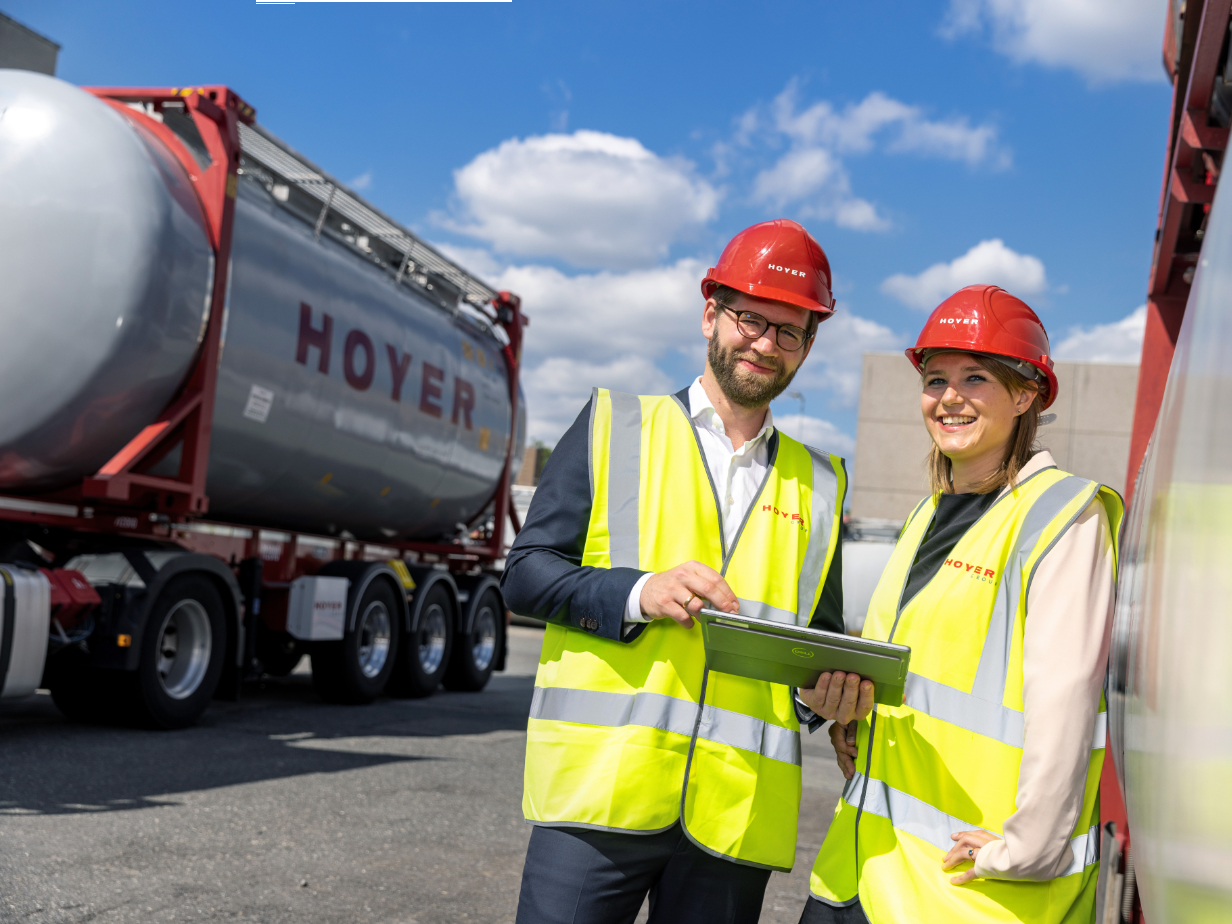 MODERN EQUIPMENT
The characteristic features of our fleet are not only its size, but also the large number of different transport containers. From tank containers and road tankers to intermediate bulk containers (IBCs), we always supply a container that is perfectly suitable for transporting your product. We will also provide you with special equipment when necessary – HOYER produces tailor-made specially fabricated items with well-known partners. And there is something that makes our offer even better: our modern tank containers are fitted with intelligent telematics as standard equipment. This enables a hitherto unparalleled level of safety quality and fleet optimisation. Our Smart Trucks and Smart Tanks are the core of our fleet. And we use a modern fleet of 2,220 trucks for road transport throughout Europe.
more about Smart Logistics
more about equipment
more about IBC logistics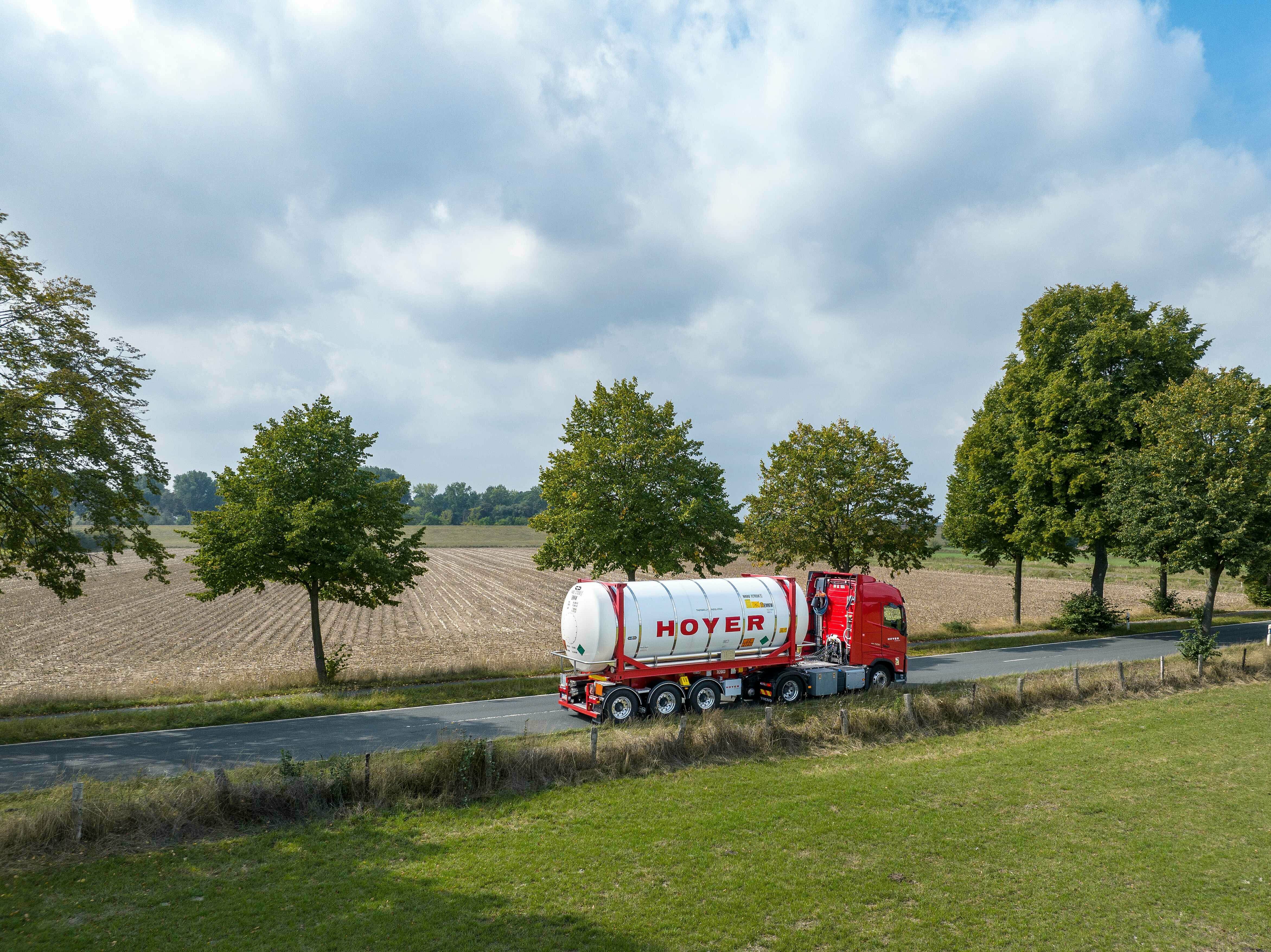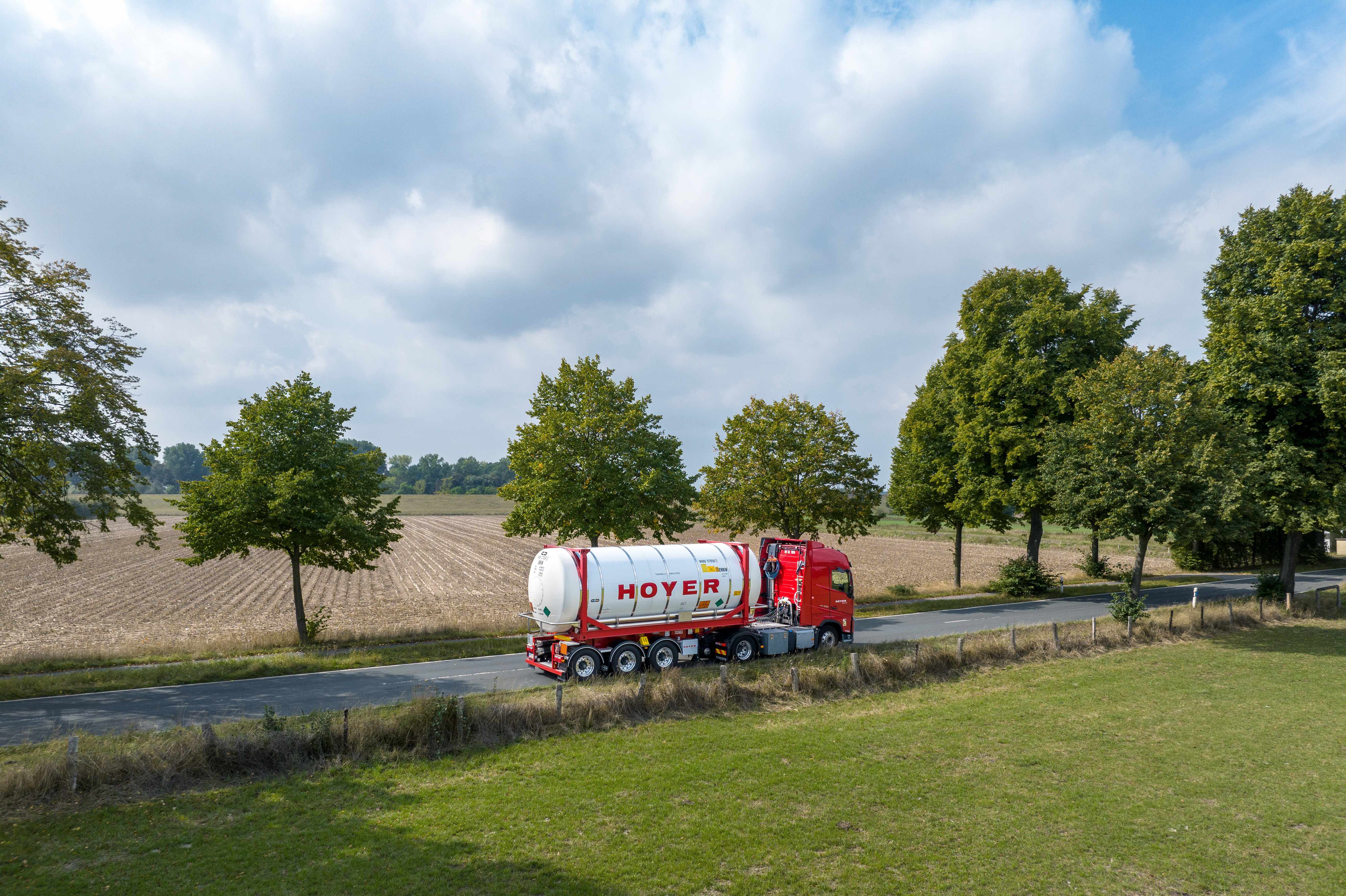 SUSTAINABLE TRANSPORT SOLUTIONS
Sustainability is important to us, which is why we have specialised in developing sustainable concepts and solutions for all aspects of liquid goods transport. Always in partnership-based collaboration with our customers and their needs. For example, we pay attention to sustainability in reducing emissions, and we offer a variety of solutions for reduced-CO2 transport operations. Our trucks belong to the most up-to-date generations for low environmental impacts. We are also testing alternative drive systems for road transport.
Our experts are there with their know-how to proactively help you with consultancy services to permanently optimise transport operations. Throughout the entire process, they identify measures to increase efficiency in the supply chain, and they develop innovative logistics solutions: from digital technologies to payload-optimised equipment.
We do all of this because we see ourselves as a logistics solutions provider: there is no challenge that we are unwilling to tackle together with you, and to solve to your satisfaction.
more about Smart Logistics
more about our industry sector experts
more about our sustainability standards