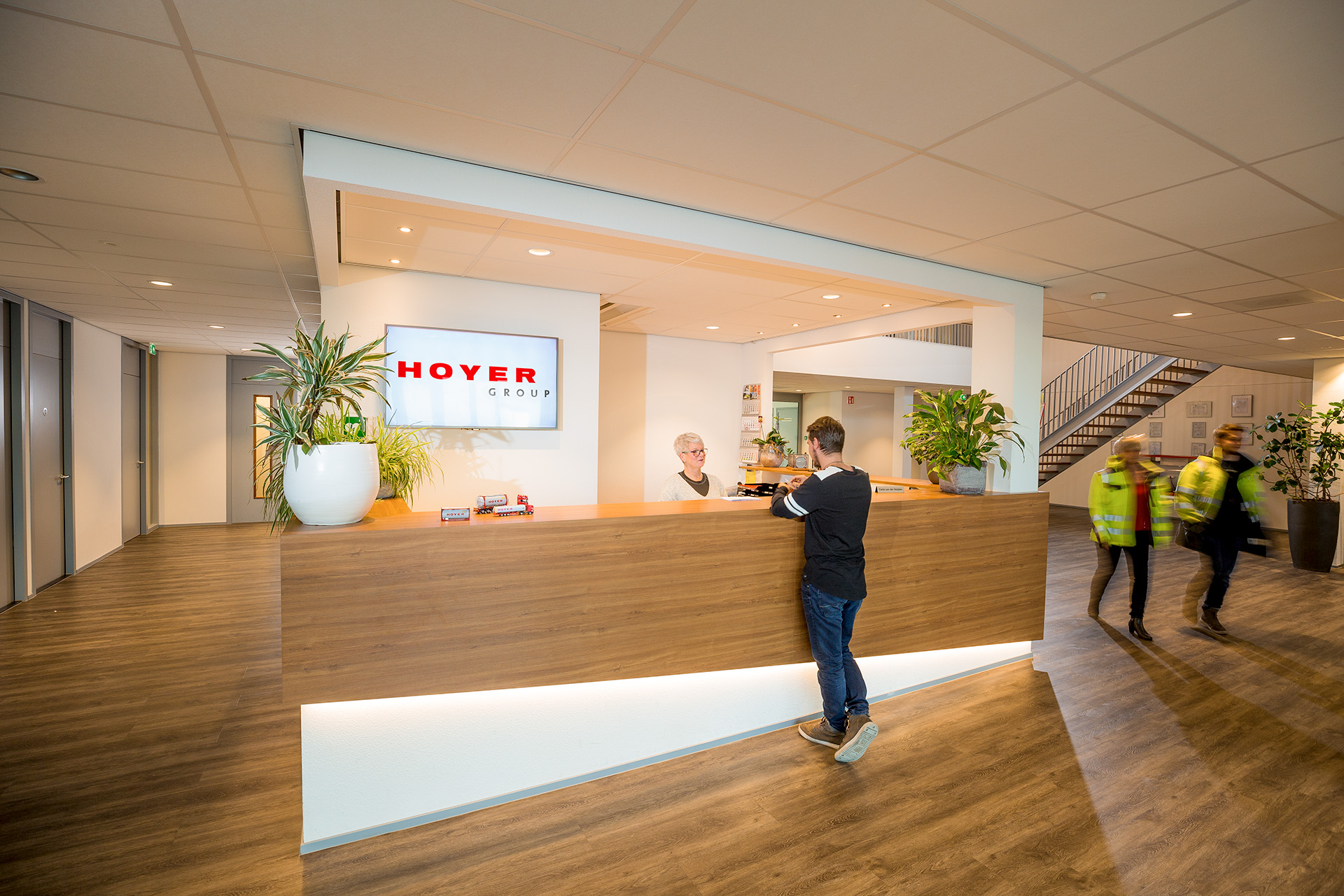 From a Hamburg basedfamily-owned company to a global market leader: today, HOYER is one of the most successful global providers of comprehensive logistics solutions for the chemical, mineral oil, gas and foodstuffs industries. The company was founded in 1946 as "Bruno Hoyer Internationale Fachspedition" in Hamburg, where our headquarters is currently still situated. The strategic pathways are laid down there until this day. We also have representative offices worldwide, including in Houston, Rotterdam, Shanghai and São Paulo.
Our core competences are in handling and transporting liquid goods by road, rail and sea. We bring our customers' products safely to their destination in tank containers, road tankers and intermediate bulk containers (IBCs). At the same time, our aim is to be "one step ahead" in everything we do – true to the motto of Walter Hoyer, our company's founder.
WITH FAMILY VALUES TO GLOBAL SUCCESS
The values of our founder, Walter Hoyer, above all reliability and quality, are deeply embedded in our corporate culture; they govern both our business operations and our dealings with customers and with one another. Our driving force every day is to find the best logistics solutions for all the tasks given to us by customers, and to bring their liquid goods to their destination – efficiently, safely and securely everywhere in the world – by using innovative, modular, digitally networked services. Our promise is "No such thing as cannot," and we keep it, thanks to our soundly-based understanding of our customers' specific needs and our specialised know-how, decades of experience, a wide range of services, and global locations and networks.
NO CHANGE OF HEART
In more than 77 years, HOYER has grown from a single company to an independent corporate group with a turnover running into billions. But the HOYER Group's core values have not changed during this expansion: as a family-owned company, we know that our global workforce of around 6,600 employees are the key to our corporate success. They are the logistics experts. Their extensive skills, dedication and knowledge form the basis on which we constantly undertake the further development of our company and its service range, and offer the best possible service at all times. We see our customers as partners with whom we collaborate. That is why we will always be your personal contact, there to help you, and together with you we will find a tailor-made solution for every need. We know this to be a fact: connected, integrated logistics services are a competitive factor that decides success, including in future markets. What counts for us in this respect is not just cooperative thinking, but thinking ahead as well.