HOYER offers worldwide logistics services for industrial, chemical and special gases. These include transporting and handling compressed gases and gases liquefied under pressure and cryogenically that are used in engineering, medicine, the foodstuffs area and in transport. We transport atmospheric gases such as nitrogen, oxygen and argon, as well as other cryogenic gases – from carbon dioxide and hydrogen to helium and liquefied natural gas. We also cover the transport of gases in cylinders. Our comprehensive portfolio of services and performances is supplemented by logistics solutions for other noble and special gases.
EXPERTS FOR GASES
In addition to a pure transport service for our customers in the gas industry, we develop needs-oriented logistics concepts tailored to exactly fit your products and the latter's requirements. Our global network of locations and partners enables us to offer all the gas logistics services from a single supplier.
We provide a large selection of modern equipment together with innovative special and ancillary equipment for national and international gas transport – various tank container types and sizes for intermodal transport – as well as road tankers for European road transport.
We developed the Smart Tank and the associated Smart Portal for efficient, digitally-assisted fleet management. Intelligently networked technologies offer unbeatable added value with regard to safety, quality, transparency, economic efficiency and sustainability – at all stages in the logistics chain. And apropos value added: With a large proportion of intermodal transport movements and the shift away from road and towards rail, HOYER actively helps to reduce CO2 emissions in logistics.
By the way: All the tank containers can also be leased from us. We fabricate special designs on request with our partners.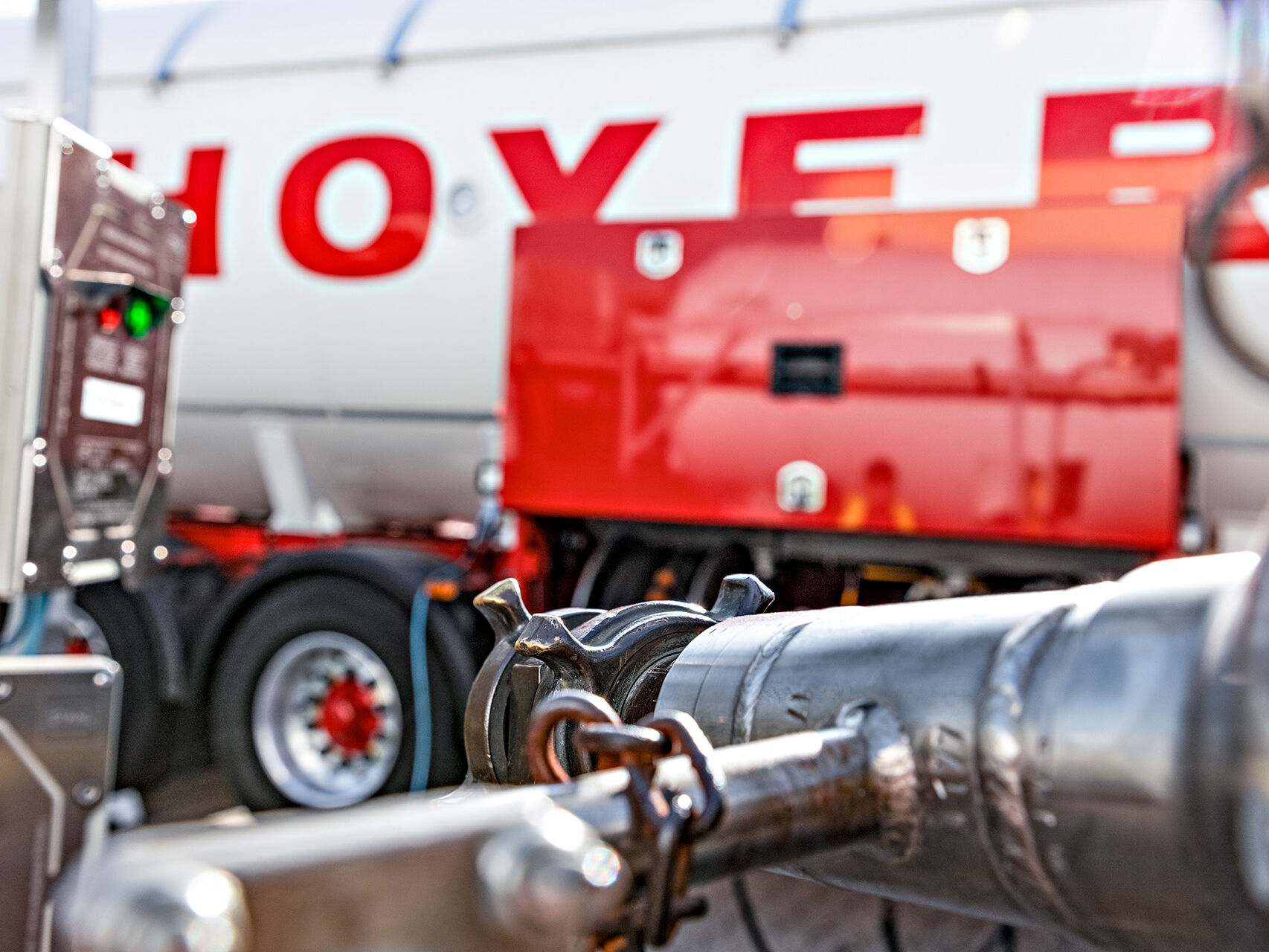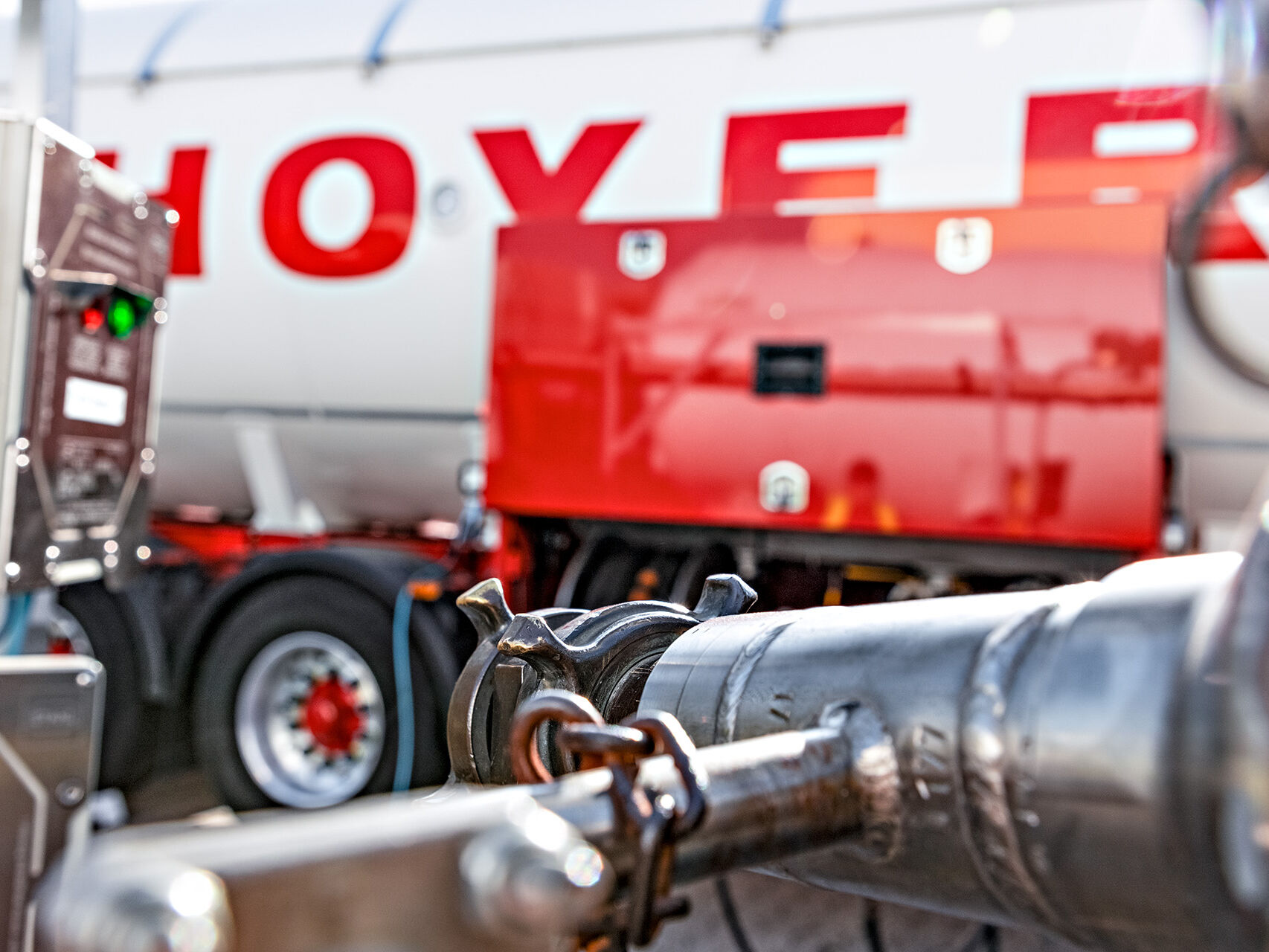 OUR SERVICES
As a customer, you profit from our decades of experience in handling gases. Our employees are experts in their sector, which is why they not only advise you comprehensively and competently but also, in close coordination with you, develop individually customised, needs-based solutions for your gas transport. Our full-service offer comprises the following services:
Dispatching and transport

Logistics concepts for intermodal transport

Consultancy and engineering

Fleet management

Outsourcing concepts

Leasing and financing

Maintenance, repair and refurbishment of your equipment

Carrying out legally required tests and inspections

Emergency supplies via road and/or rail
Incidentally, cryogenically liquefied or compressed natural gas also has big potential for us as a motor fuel. Therefore, we increasingly often use LNG- and GNG-fuelled truck units and vehicles for road transport operations.