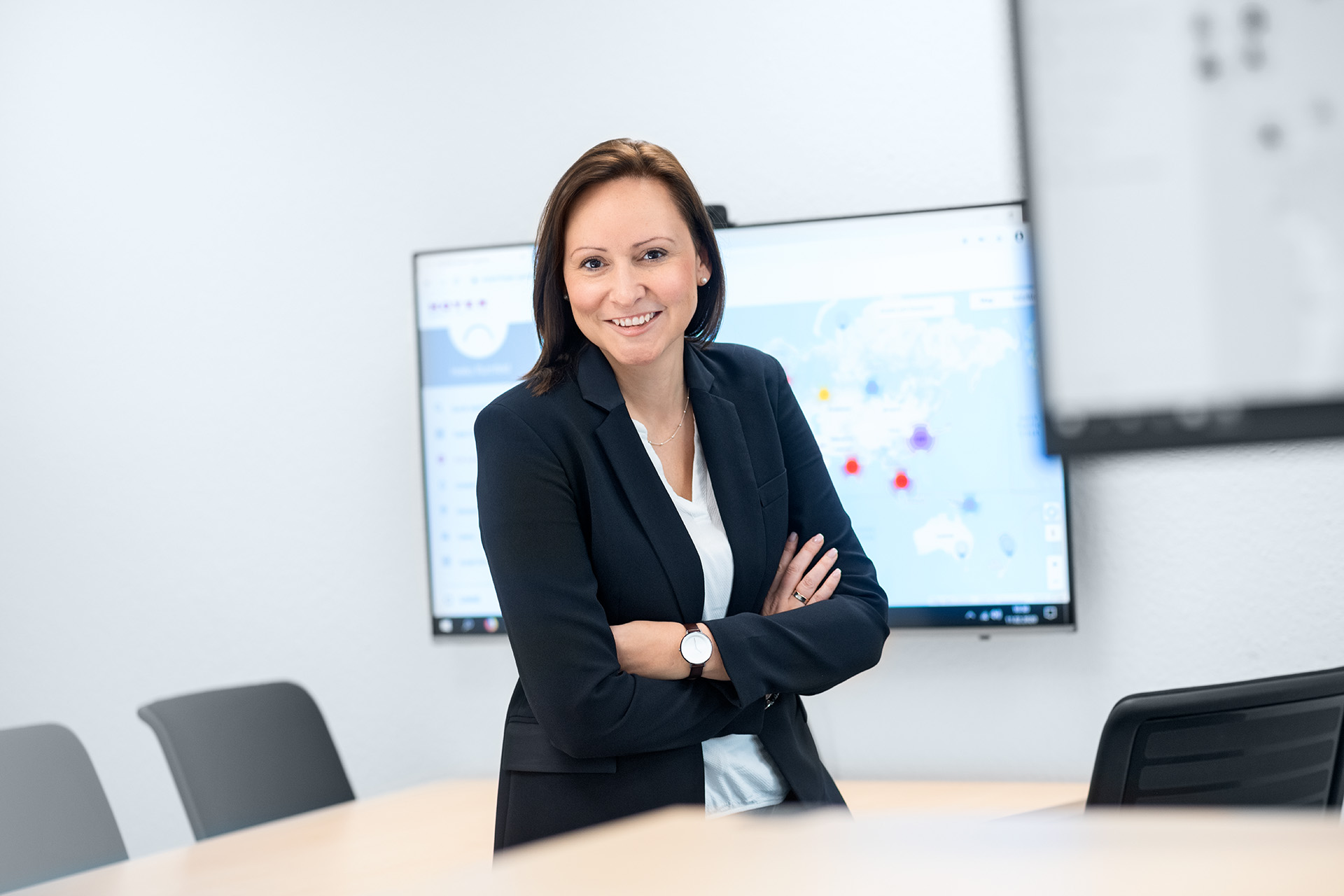 Creating all-embracing values
Integrated logistics solutions
Not every logistics challenge has an off-the-shelf solution. Our performance claim is to develop tailor-made integrated logistics solutions that keep pace with the times and enable you to make a quick, safe, efficient response to market demands and changes. For you, HOYER develops innovative solutions that represent added value in your delivery chain.
ATTENTION TO DETAIL
We consider an understanding of your requirements and needs to be essential. For that reason, we subject your current actual situation to an exact analysis whose results then act as input for the design concept and planning. The aim: to develop and implement a made-to-measure logistics concept.
Our wide-ranging understanding of customers and the sector is a precondition for this offer. Our team possesses not only a great passion for logistics, but also the sensitivity that is needed when giving advice. The HOYER employees' extensive expertise and know-how is supplemented by a high level of service preparedness and solution orientation. They break new ground in distribution and contract logistics all around the world. We believe the future will be shaped by digitalisation and networking, and these are a part of our integrated vision.
Integrative Planning
Innovative and safe logistics solutions would be impossible without complex technologies. We are also among our sector's market leaders, because we understood the importance of innovative hardware and software at an early stage, and we use them for new services. To create intelligently networked logistics, we employ many clever solutions to monitor, analyse and optimise logistics processes. We optimise turnaround times, for example, which improves capacity utilisation and makes significant cost savings. All of this benefits our customers. On request, we can undertake complete needs analyses and goods inventory maintenance for our customers, and will ensure that the necessary equipment, goods or commodities arrive at their destination at the right time. In this respect, we always remain transparent, and develop made-to-measure solutions for your requirements.
Supply Chain Services
Our value-added services back up our position as a strong partner. Would you like to expand or optimise your on-site or off-site logistics processes? We can develop appropriate concepts and state-of-the-art logistics solutions. HOYER will take over the development of complete logistics concepts for you, and will create solutions for your current challenges.
Thanks to our highly qualified employees, specialised know-how and a high level of safety and quality awareness, we are a powerful added value in the value creation chain of a wide variety of industry sectors. In the chemicals sector, for example, we undertake product transhipment, filling and correctly formulated blending, together with storage of the products. Together with you, we will assemble an integrated package of solutions all along your supply chain.
The advantages include:
Transparency in the logistics chain

Fewer interfaces

Traceability of movements

Reducing your handling costs

Increased economic efficiency
Into Plane Services
As a specialist in handling and transporting fuels, we also offer logistics solutions relating to supplies to the aviation infrastructure. As an independent supplier, we undertake to provide vertically integrated aviation fuel logistics services: examples of these include bridging solutions upstream of the airport, aircraft refuelling services (ITP: Into Plane Fuelling) and the management of aviation fuel storage facilities. HOYER, as a proactive member of the Joint Inspection Group (JIG) and a strategic partner of the International Air Transport Association (IATA), offers you added value through outstandingly good performances in the areas of safety, environment and customer service.
We operate in accordance with the standards of the Energy Institute and the JIG, and are able to fulfil the whole spectrum of the IATA Service Levels. In keeping with our corporate philosophy, we have undertaken to invest in personnel and equipment to continuously improve our own performances. By means of our differentiated solutions in the integrated data management area, we aim to set a benchmark and to take the lead in the transition to hybrid and fully-electric hydrant fuel dispensers and refuelling bowsers.
Transport and leasing
Our portfolio of services includes transport services for liquid goods in the chemicals, gas, mineral oil and foodstuffs industries, as well as leasing special equipment from tank container types to road tankers and IBCs. In our worldwide partner companies, we carry out repairs, maintenance and cleaning, as well as equipment storage. Within your logistics chain, you can combine our added value services with transport or leasing: in that way you receive expert quality from a single supplier.
Container services
Our transport and leasing performances are supported by comprehensive services relating to the equipment employed. We offer our customers reliable container services of proven quality through our affiliated cleaning stations, workshops and depots. If we look after customer-provided fleets, we can also utilise these services for your own equipment. Our affiliated workshops undertake repairs and modification, and carry out safety tests and recurring inspections.