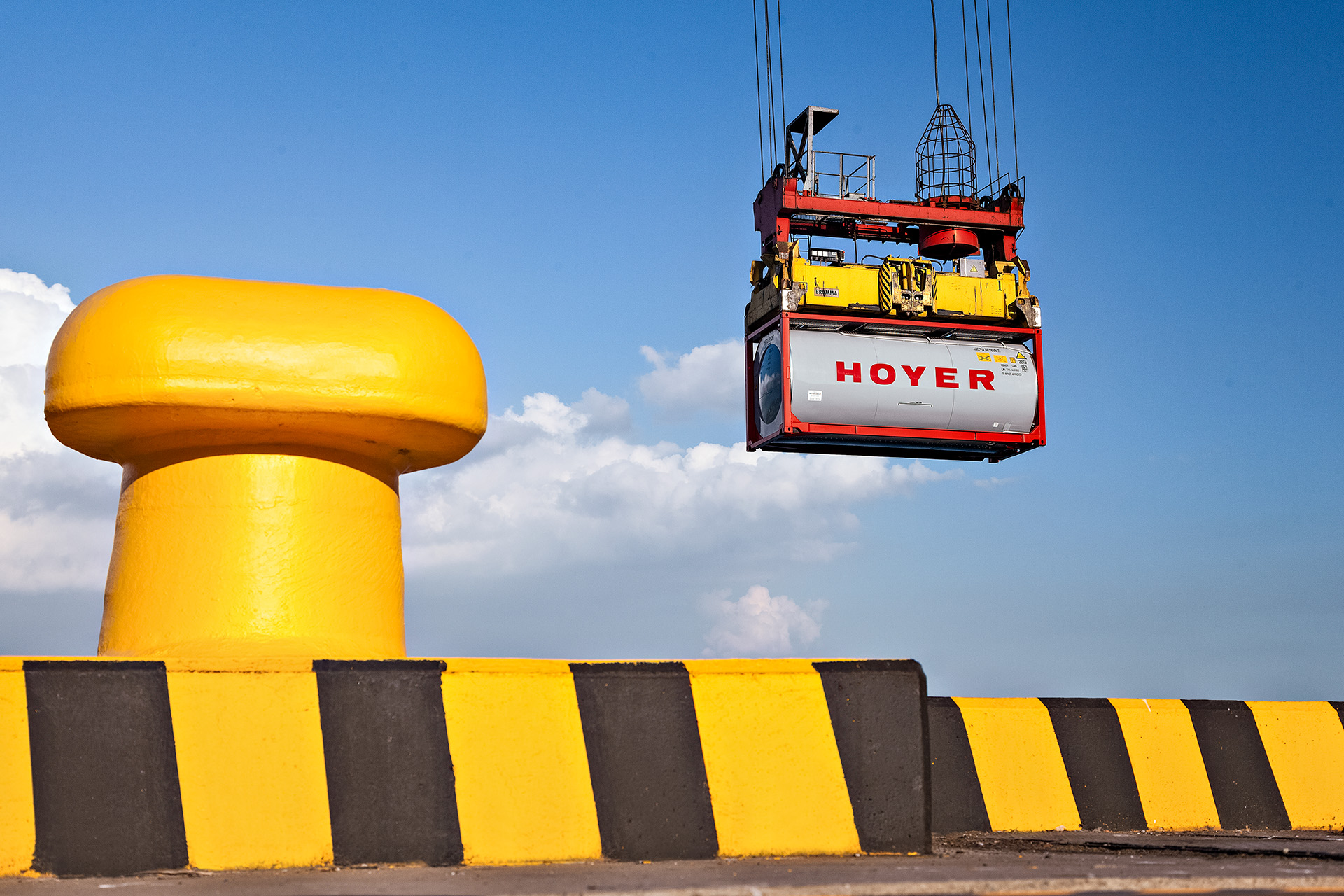 Safely to the destination
HOYER has been a reliable partner for customers from a wide variety of industry sectors for many decades. With good reason: The chemicals, gas, mineral oil and foodstuffs industries trust us not only because we understand their specific requirements and have a large amount of experience in handling their demanding products. They also appreciate us because, from being one of the worldwide leading logistics specialists in handling and transporting liquid goods, we have developed into a provider of comprehensive logistics solutions. Solutions that secure competitive advantages for our customers.
TAILORED SOLUTIONS
Our logistics services and performances are not off-the-peg. On the contrary: we develop an individual solution for every customer's requirement. The world market has changed rapidly and has become more complex. We meet this complexity with efficient logistics innovations ranging from the individually customised development of transport containers and novel tank coatings in cooperation with partners and our comprehensive logistics consultancy to developing and implementing complex logistics concepts. Our employees are available as direct local contact partners worldwide, and will help you with their experience and knowledge in relation to every task and any problem. We bring your goods safely to their destination.
A subject that is always topical: handling dangerous goods. HOYER is aware of its responsibility, and takes it so seriously that we not only fulfil legal and statutory requirements, but to some extent even over-fulfil them. We give top priority to the safety of products, people and the environment. That is why we constantly define new and even higher standards, and establish these as a pioneer in the market.
more about our logistics consultancy
more about our Sustainable Management