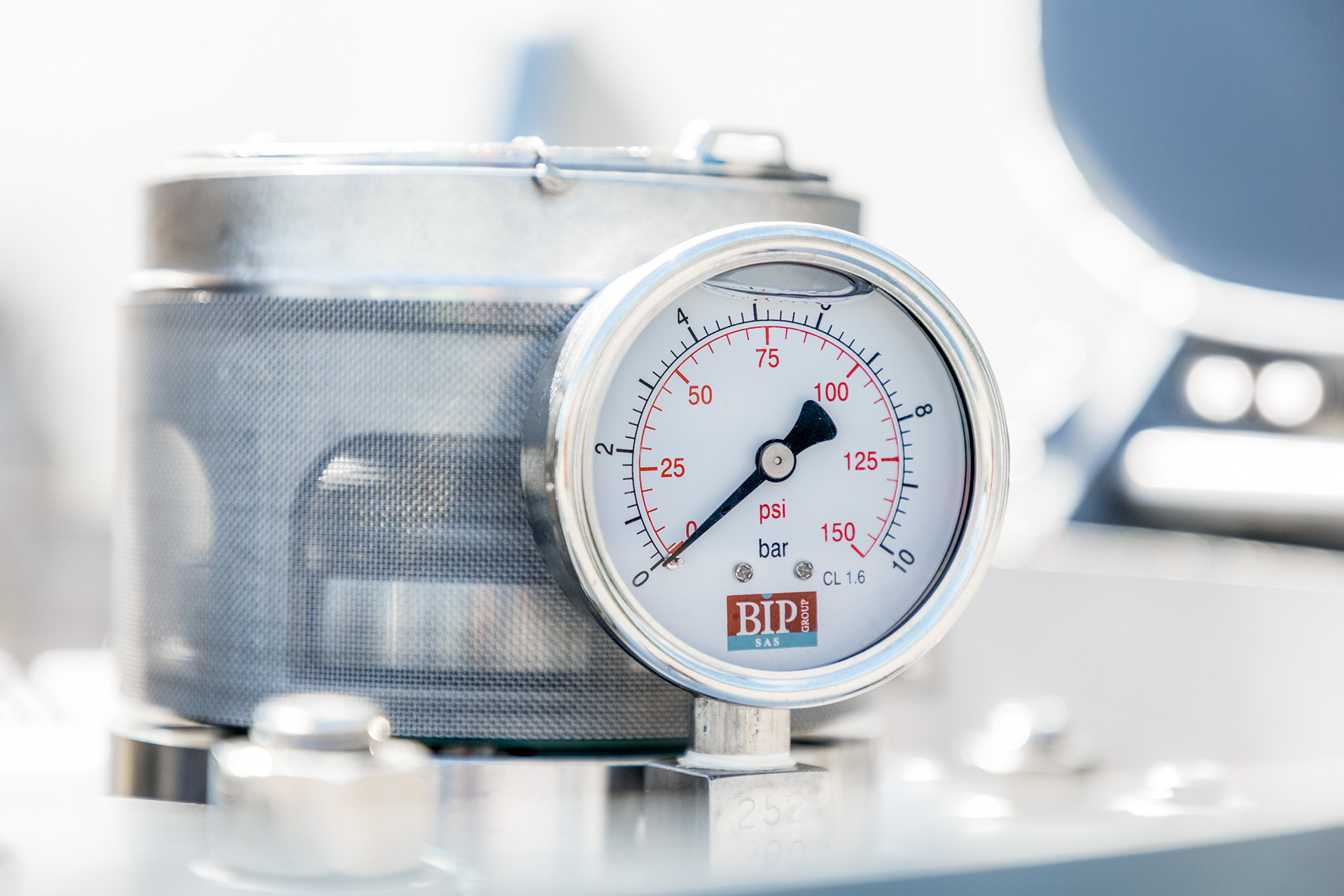 The right equipment is decisively responsible for the quality of liquid goods transports, and for the safety of people, products and the environment. HOYER has around 39,900 tank containers, more than 2,700 road tankers, over 52,000 Intermediate Bulk Containers (IBCs) and approx. 2,220 trucks in use – worldwide. Our customers, and the chemical products, gases, petrochemical products and foodstuffs whose transport they entrust to us, benefit from the global availability of our highly specialised equipment. HOYER places the greatest value on safety and quality in all areas – and this claim holds true most particularly for the equipment we use.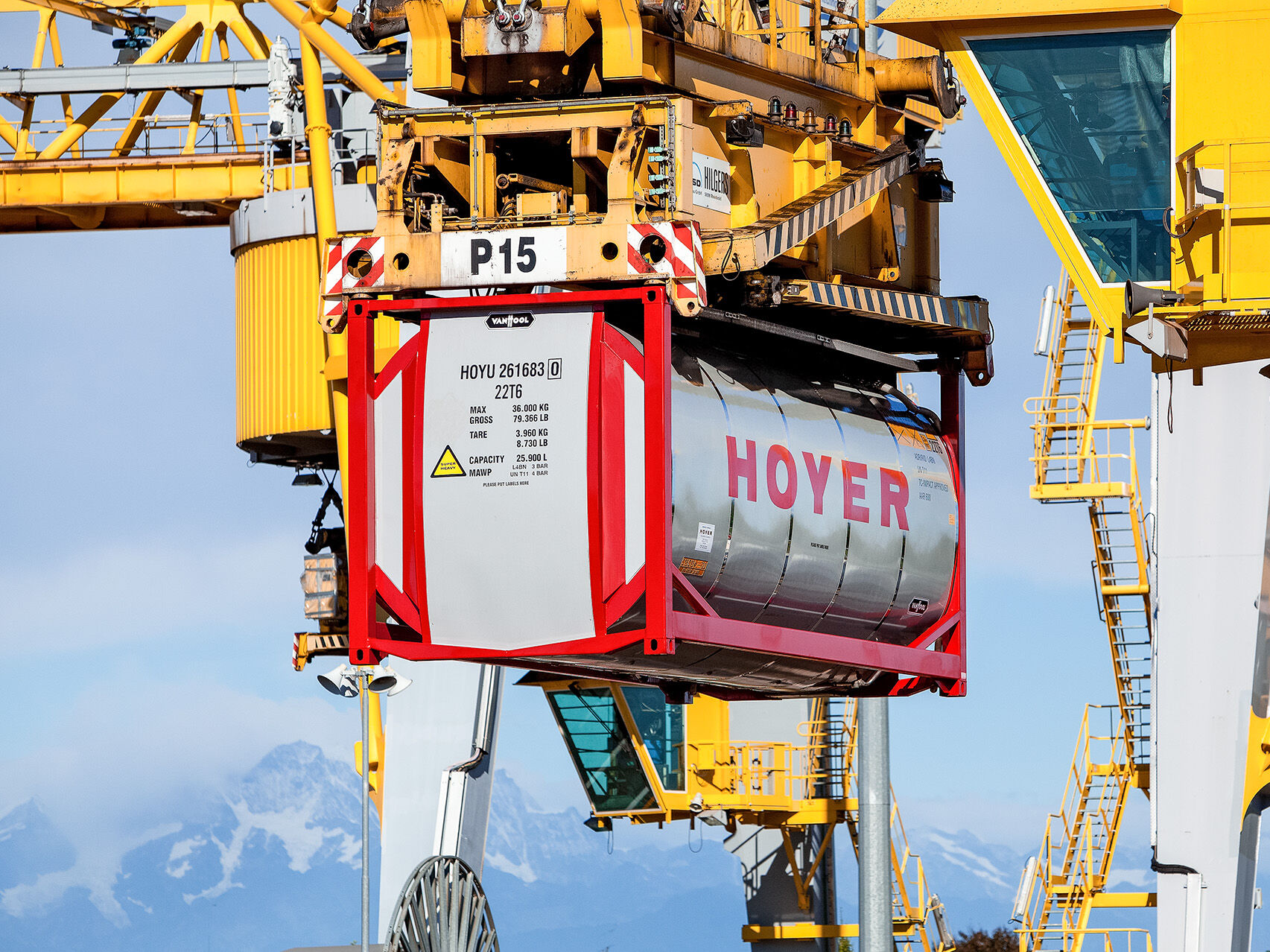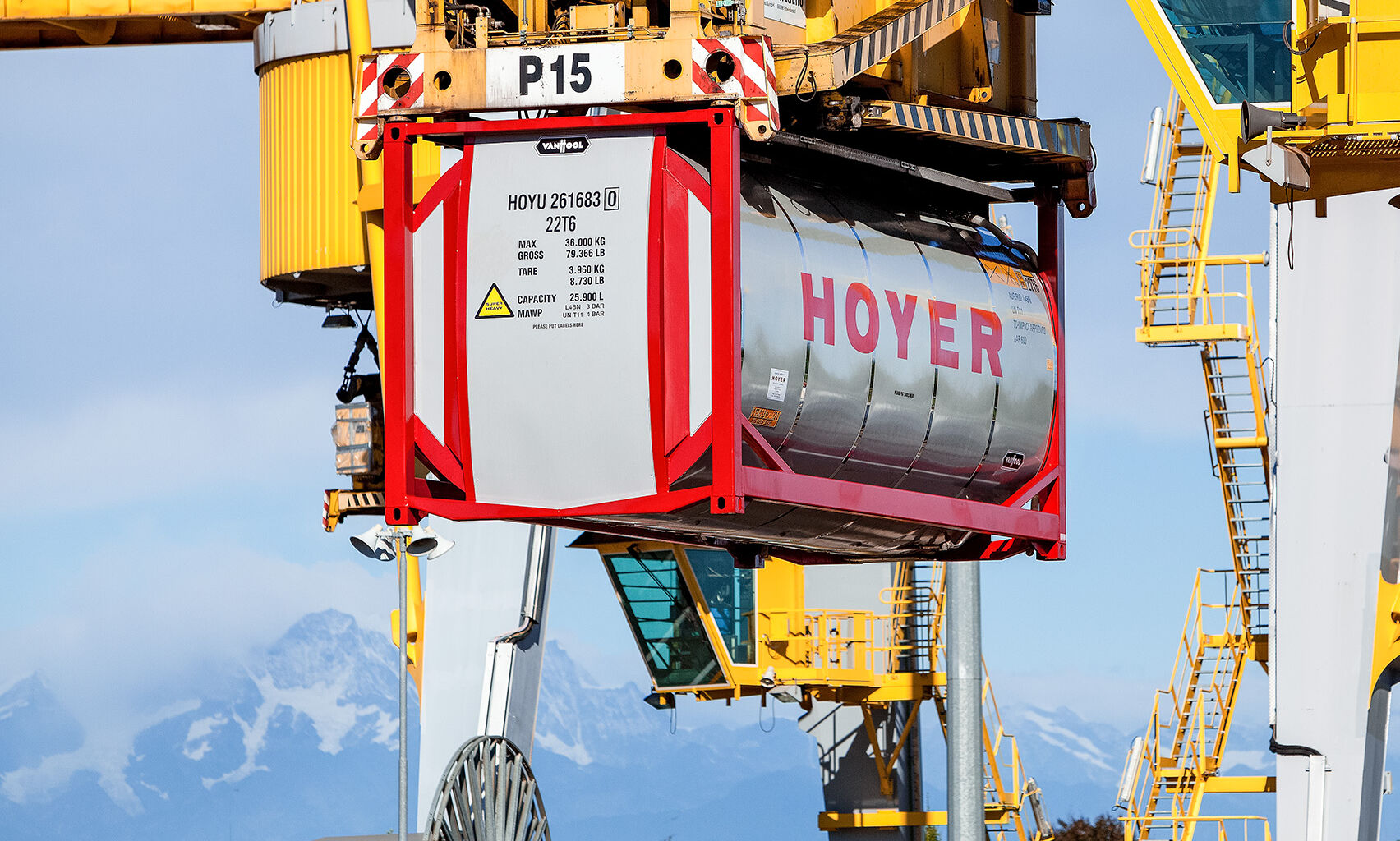 TANK CONTAINERS
The principle that one and the same tank container is suitable for all requirements does not apply when transporting liquid products. Therefore, after in-depth consultation, we offer our customers a broad range of specially-fabricated items together with special equipment, in addition to standardised tank containers. The following are a few of the areas of use:
Innovative insulation techniques for hot and cold insulation

Intelligent, environmentally friendly heating systems

Pumping equipment and lined tank containers

Reefer tank containers with integrated cooling and heating technology

Tank containers with newly-developed heating systems

Baffle tanks with baffle walls for transport purposes

Transport containers for kosher products

Titanium and alloy tank containers

Swap-body tank containers
HOYER has one of the world's biggest gas container fleets, and can offer complete logistics solutions from a single supplier. Our portfolio comprises T75 containers for cryogenically liquefied cryo-gases including nitrogen, argon, oxygen, CO2, N2O and LNG, T50 containers for gases liquefied under pressure, e.g. refrigerants, LPG, ammonia and methyl chloride, and units for compressed gases such as hydrogen or helium. We keep the right tank size, operating pressures and equipment such as pumps, flowmeters and connections in readiness for all customer requirements.
Our special plus point: our own engineers and chemists, together with leading tank container makers, develop novel tank containers precisely tailor-made to suit all our customers' requirements. For this, we can make use of decades of experience with coatings and tank container materials. The fact that our containers are fitted with state-of-the-art telematics allows intelligently networked digital services: Smart Logistics.
more about Smart Logistics
more about our industry sector experts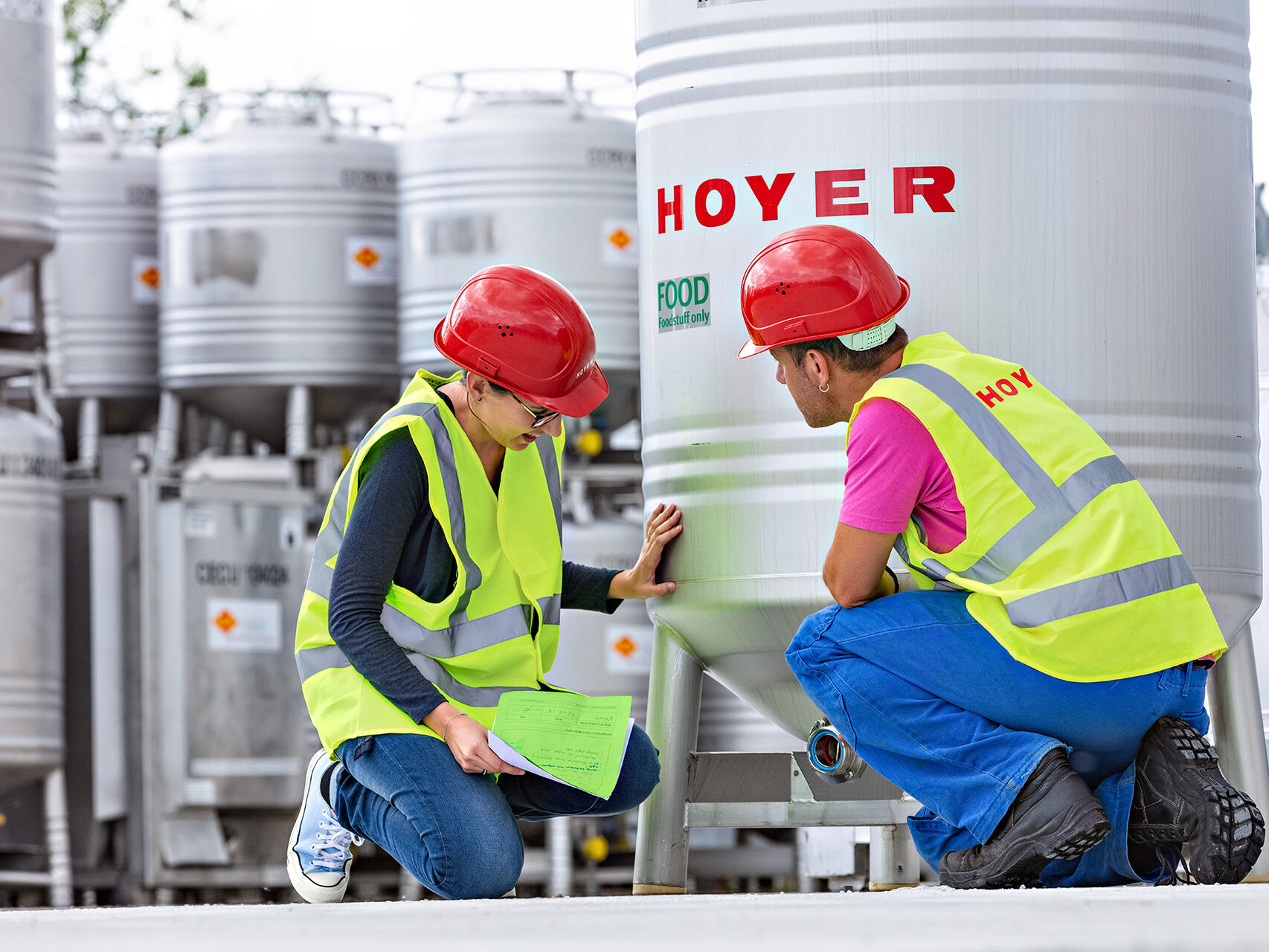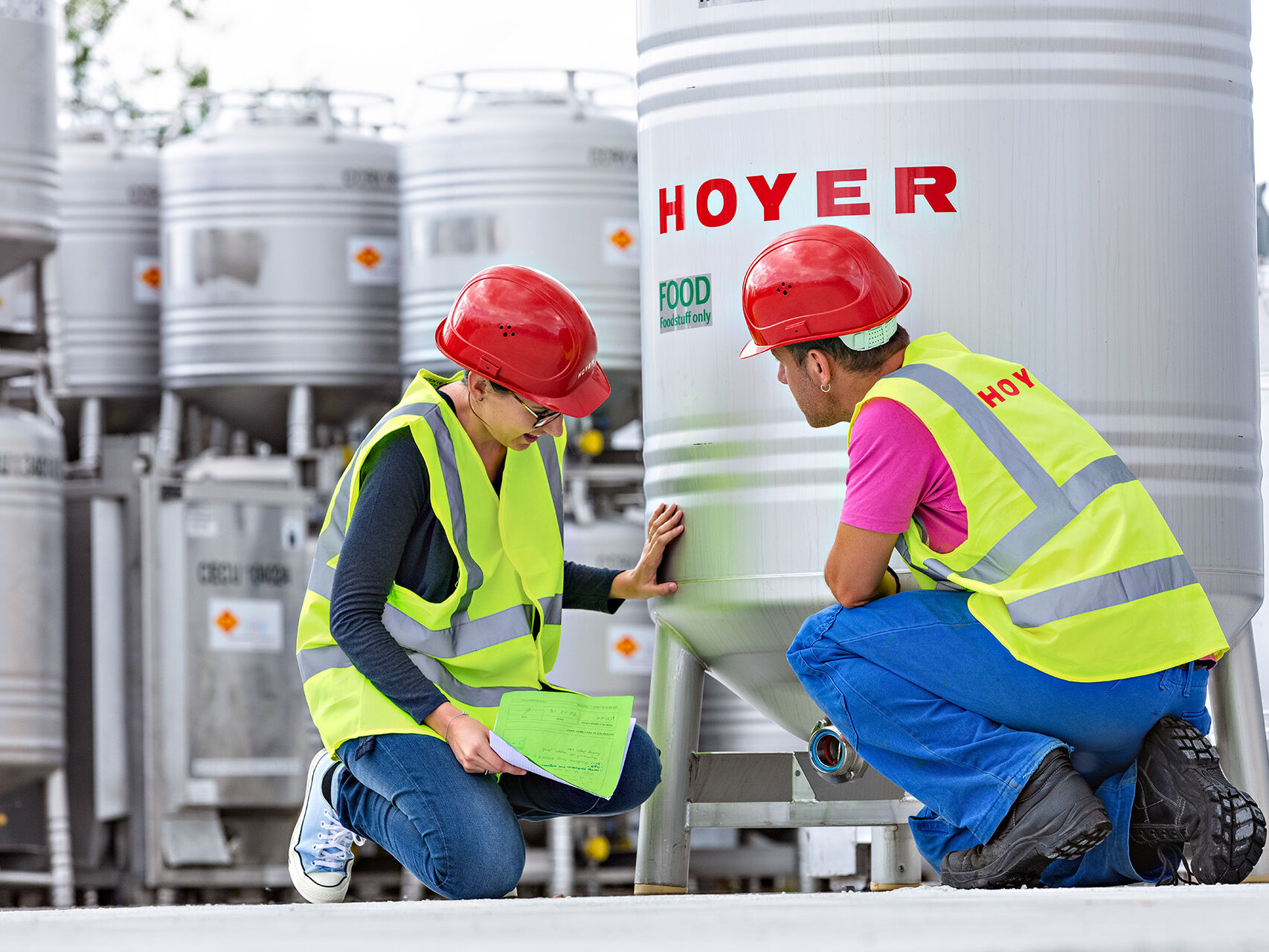 INTERMEDIATE BULK CONTAINERS
We also set new standards with the constant availability of Intermediate Bulk Containers (IBCs) in various grades of stainless steel and with dangerous goods approval. Our IBC fleet consists of standardised IBC types as well as a large number of individual small containers with the necessary accessories. IBCs can contain a volume between 500 litres and 1,100 litres: they are an ideal alternative to drums and tank containers to transport and store liquid products in the chemicals, foodstuffs and cosmetics industries. There is a particular demand among our customers for heatable IBCs for the food industry, cylindrical containers for the paint and coatings industry, and pressure vessels – so-called Mini Pressure Tanks (MPTs) for special chemicals.
Based on analyses of our customers' activity profiles, we keep containers available at all times for call-off at short notice. This exceptional capacity guarantee is unique in the logistics sector, and leads to very high customer satisfaction in the order-processing area.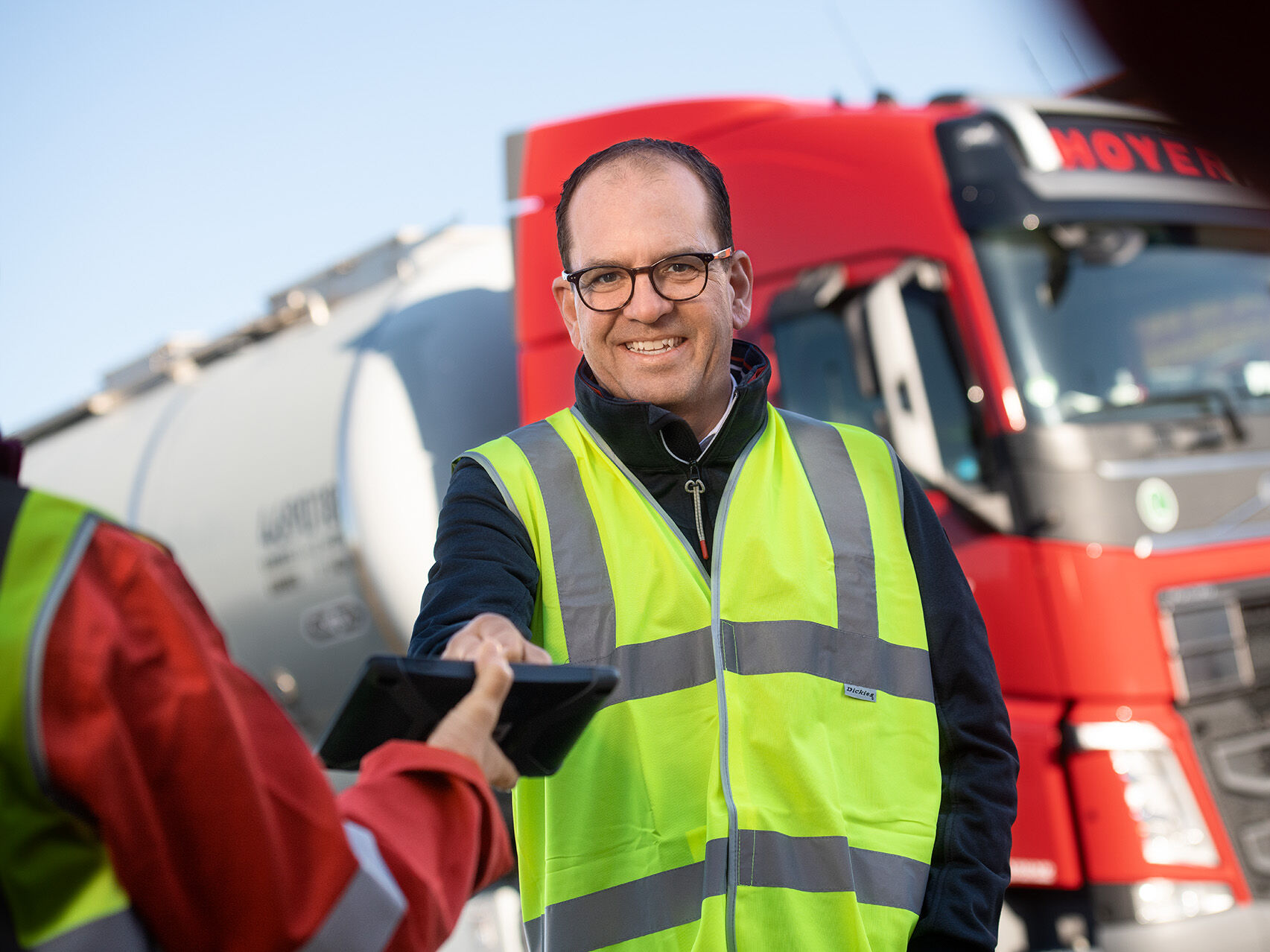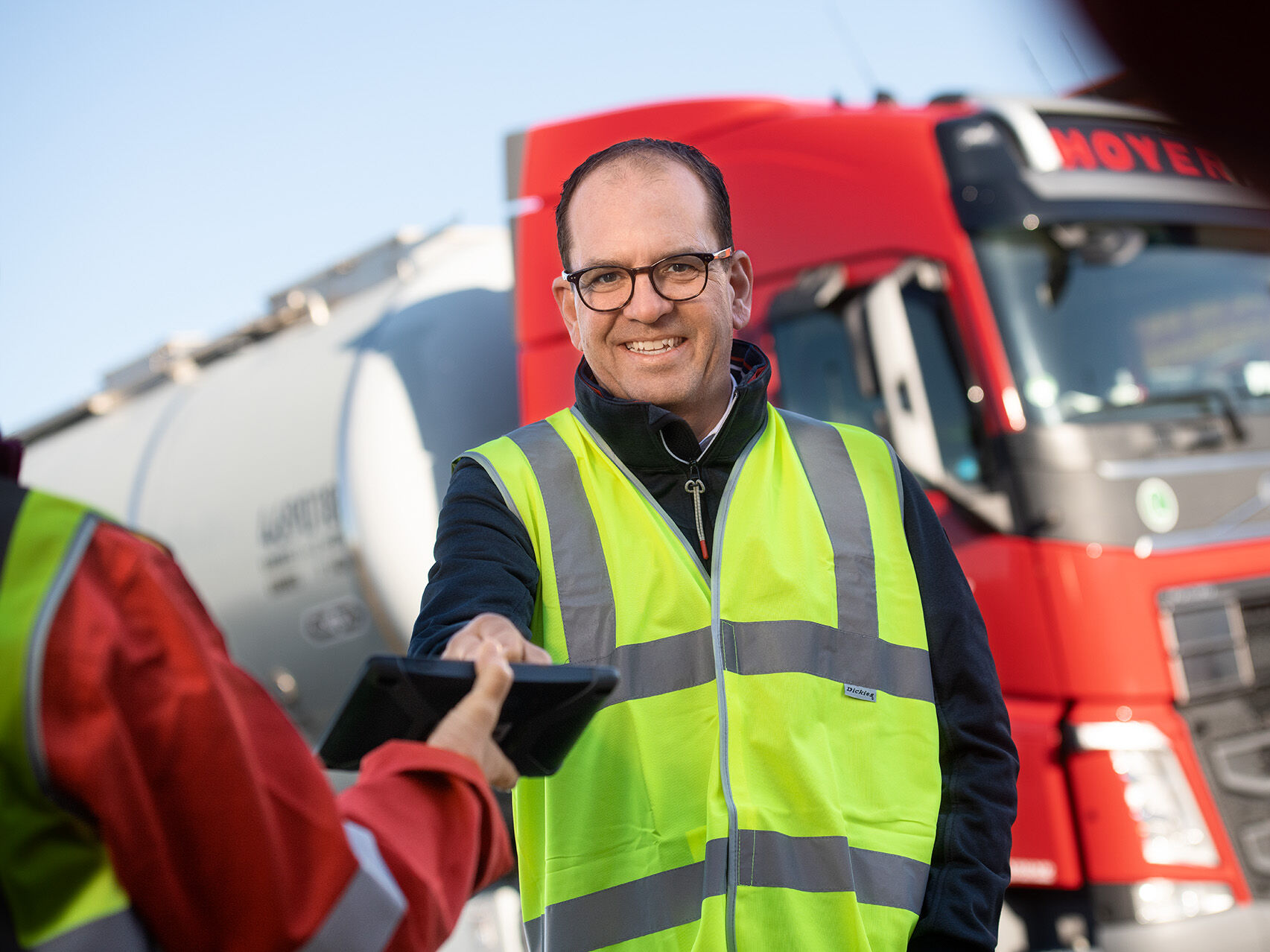 TRUCK FLEET
We draw upon our own truck fleet for road transport work within Europe. Our trucks are also fitted with modern technologies. In the chemicals transport area, for example, they enable detailed services for our customers relating to the progress of the transport movement, with status reports. The trucks that are used also make an important contribution to transport safety. This is supported by safety initiatives via on-board computers, driver communication tools and truck assistance systems. Modern generations of engines in the current Euro Class of trucks offer added value with regard to economic efficiency and sustainability. Moreover, we are testing the use of trucks with alternative LNG engines.