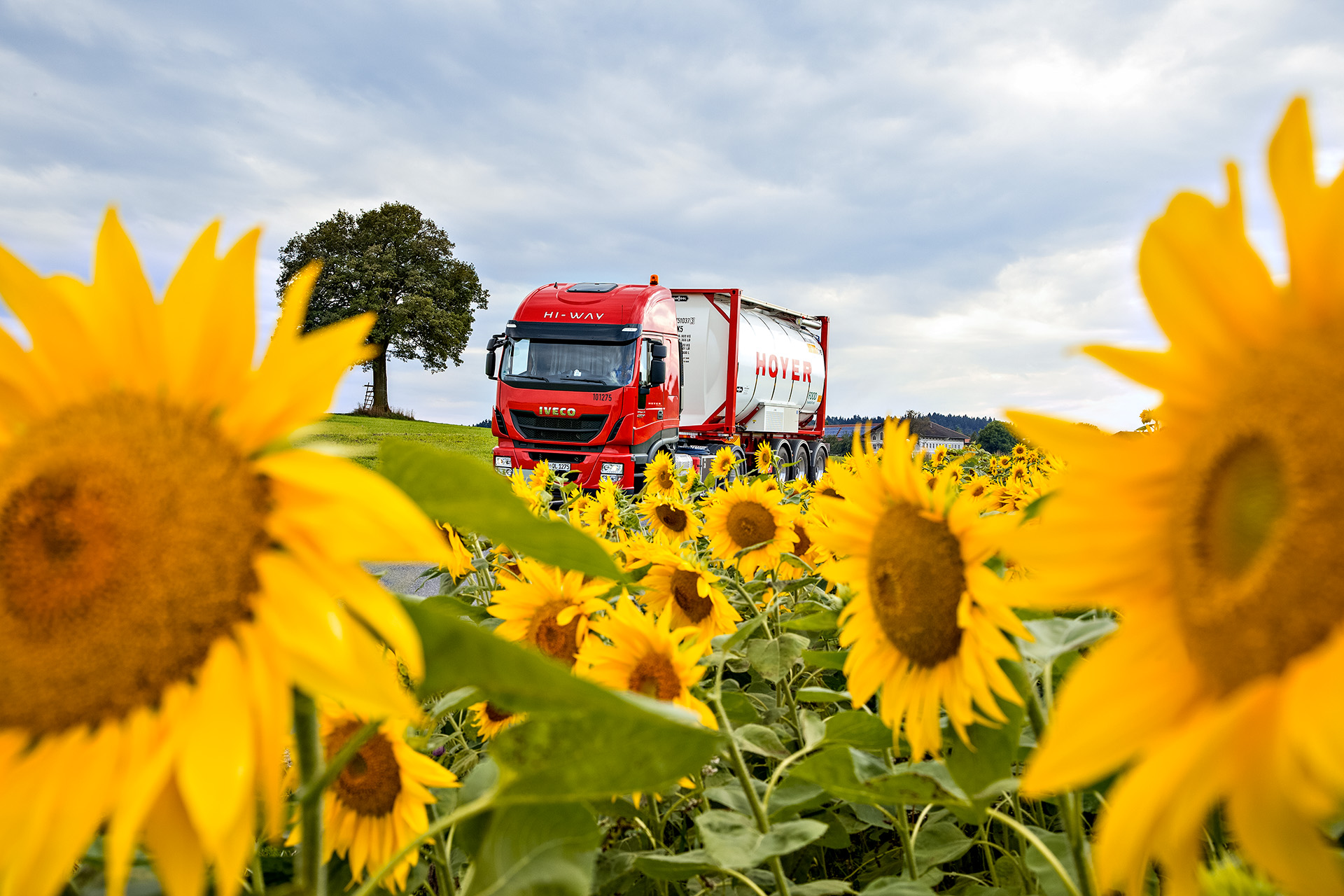 As a family business with international operations, HOYER takes its responsibility for the future of present and subsequent generations very seriously. For us, sustainability in logistics means satisfying the needs of today's generation without endangering the fulfilment of future generations' requirements. Therefore, Social Responsibility, Environmental Protection and Economic Efficiency are the three firm pillars of our entrepreneurial activities. Sustainability considerations play an important role in all business areas and links in the delivery chain. They are our guiding principles.
RESPONSIBILTY FOR PEOPLE AND THE ENVIRONMENT
As a globally active logistics specialist, we have committed ourselves to the United Nations Sustainable Development Principle: we aim to reduce accidents, injuries and environmental impacts of the kind that occur when handling and transporting liquid goods to a minimum through social, professional and qualified actions. At the same time, of course, we want to maximise our performance and economic efficiency. We succeed in this by, among other things, innovations including fitting our tank container fleet with telematics, and installing onboard computers in trucks. They both increase the equipment's capacity utilisation – transport operations become demonstrably both more ecological as well as more economical. The expansion of intermodal transport also creates greater efficiency and protects the product and the environment. That's why HOYER is setting a course for the future in the areas of sustainable resource conservation, CO2 emissions and climate protection.
We take our social responsibility for employees very seriously, and we invest extensively in modern training courses for drivers: by this means, we increase the safety of our workforce and road users, while raising the economic efficiency of transport operations at the same time.
THE TARGET: TO BE A CO2-NEUTRALLOGISTICS SERVICES PROVIDER
One of our key environmental goals on the subject of sustainability is to bring the CO2 emissions directly caused by us, per tonne-kilometre of freight moved and per kilometre, down to a low level that sets an example for the achievement in our sector. And we want to become a CO2-neutral company as quickly as possible. Carbon offset certificates are one of the important measures accompanying us on our way to that goal.
The improvement in our environmental balance achieved so far is the result of our consistent commitment to changing the maximum possible fraction of the volume of goods we move in our fleet of 39,900 tank containers over to intermodal transport. The use of LNG- and CNG-fuelled trucks, together with continuous investments in semitrailer trucks with the most modern engines, also contribute to this positive outcome.
Responsibility for the topic of sustainable logistics is also important to our customers: therefore, we offer them opportunities to choose between various options regarding how we can provide our services to them in an environmentally friendly way. Our comprehensive consultancy service helps them in this respect.
more about our Sustainability Report