HOYER develops and implements solutions relating to the handling and the national and worldwide transport of liquid chemical products, irrespective of whether they are dangerous goods or harmless substances. The raw materials that we transport include isocyanates, polyols, ethanol, oils and dispersions. In addition to the automobile, pharmaceuticals and cosmetics industries, applications of chemical raw materials can also be found in almost all everyday articles. We also give top priority to flexibility, safety and sustainability when handling chemical products.
SUPPLY CHAIN SERVICES
We support entire logistics processes with our supply chain services – both on-site in the plant as well as off-site. Our portfolio of services comprises on-site logistics, filling substances and accurately blending them according to a formula, operating intermodal transport terminals, contract warehousing, transhipping and storing plastics, dangerous goods storage and project development. With this broad range of services and efficient, safe, secure and optimised design of logistics processes, we offer specialist know-how from a single supplier to customers in the chemical industry.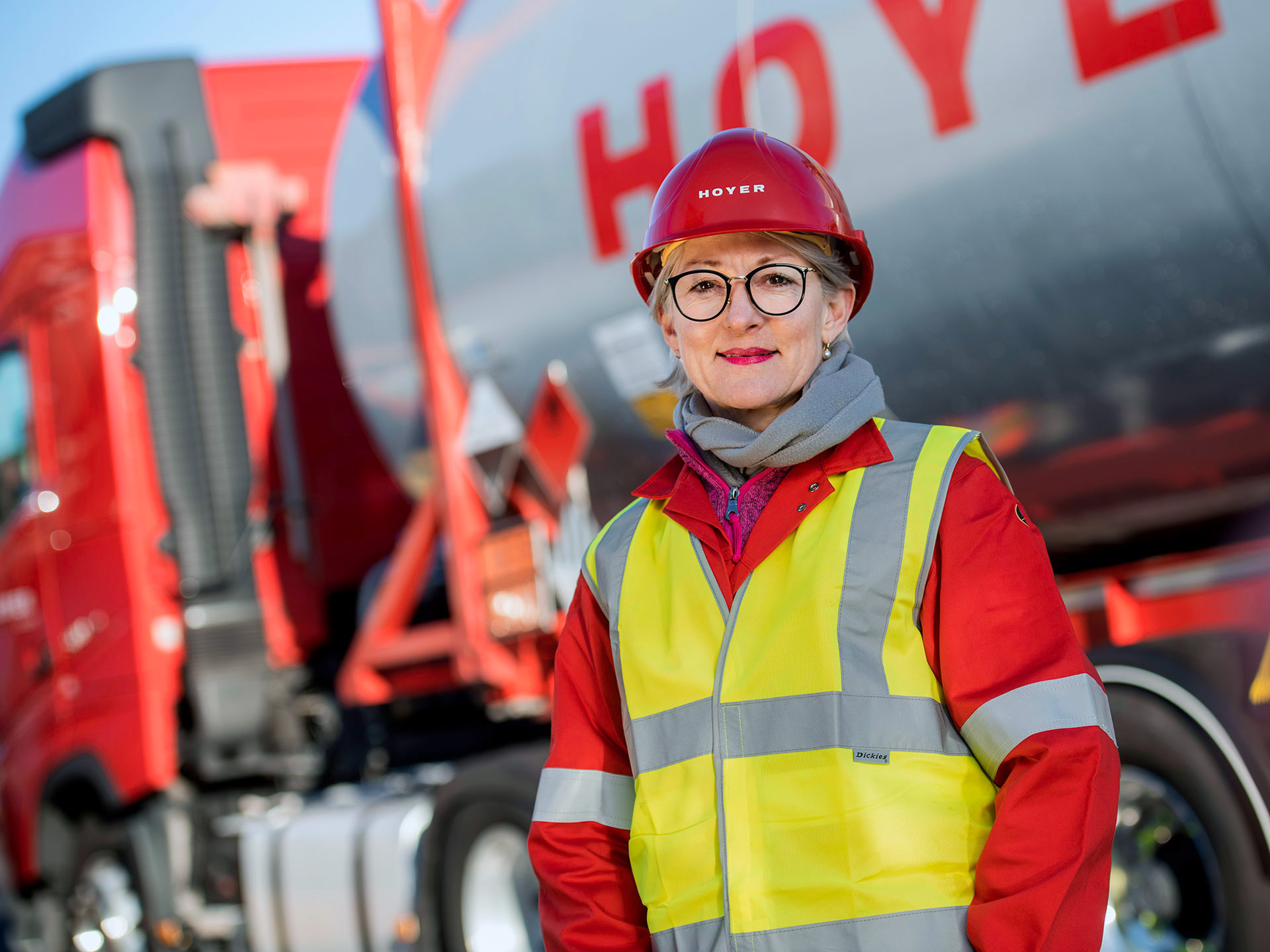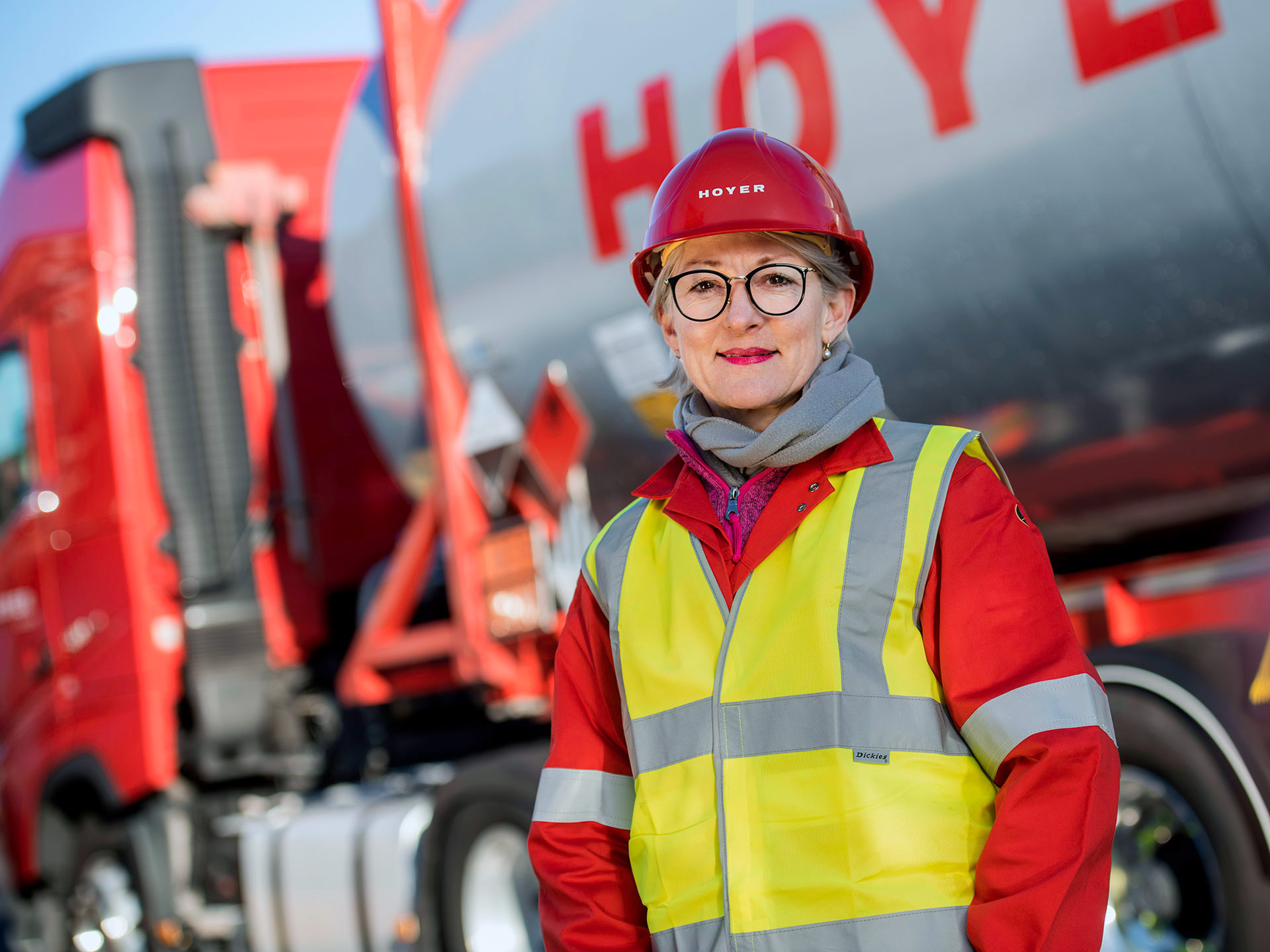 SAFE ON THE MOVE
HOYER not only carries out road transport and intermodal transport operations, but can also undertake complete control of the entire flow of goods and information from start to destination – both for high-value special products and for standardised bulk goods.
For the transport of chemicals, we use large numbers of modern tank containers in various sizes, together with special equipment and road tankers. Liquid chemical products are transported intermodally and overseas in tank containers, and in addition we use road tankers for road transport movements in European traffic. Intermediate bulk containers (IBCs) are also used for small volumes in Europe, Asia and North America.
We developed the Smart Tank and the associated Smart Portal for efficient, digitally-assisted fleet management. Intelligently networked technologies offer unbeatable added value with regard to safety, quality, transparency, economic efficiency and sustainability – at all stages in the logistics chain. And apropos value added: With a large proportion of intermodal transport movements and the shift away from road and towards rail, HOYER actively helps to reduce CO2 emissions in logistics.
Incidentally: All the IBCs and tank containers can also be leased from us. We fabricate special designs on request with our partners.
OUR SERVICES
As a customer, you profitfrom our decades of experience in handling chemical products. Our employees are experts in your sector, which is why they not only advise you comprehensively and competently but also, in close coordination with you, develop individually customised, needs-based solutions for your chemicals transport needs. Our full-service offer comprises the following services:
Dispatching and transport

Logistics concepts for intermodal transport

Consultancy and engineering

Project development

Fleet management

Outsourcing concepts

On-site logistics

Filling and accurate blending according true to formula

Off-site logistics

Operation of intermodal transport terminals

Contract warehousing

Storage of dangerous goods in tank containers

Transhipment and storage of plastics

Leasing

Maintenance, repair and refurbishment of your equipment

Carrying out legally required tests and inspections

Financing