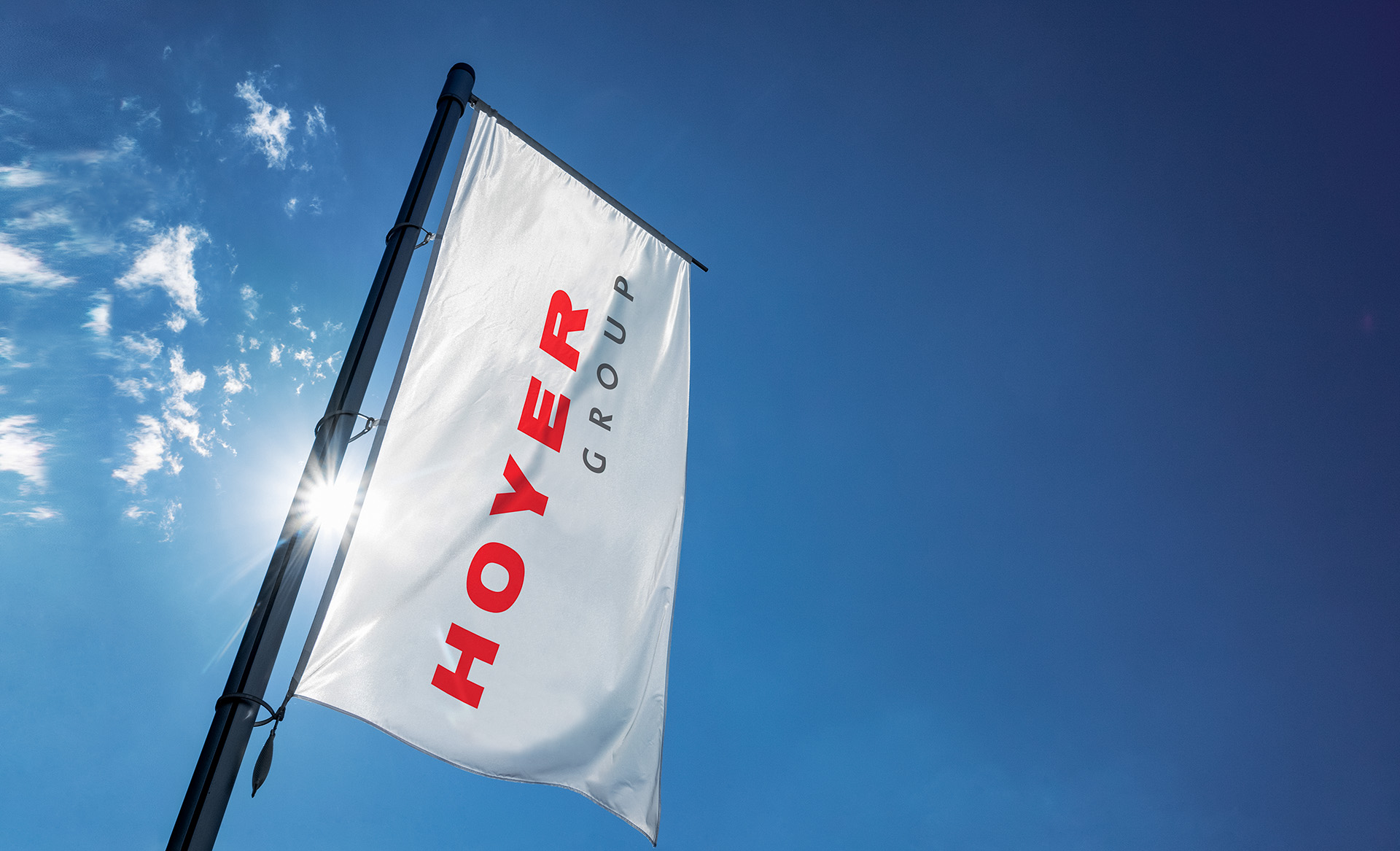 Corporate history milestones
Dr Torben Reher takes over the position of Chief Financial Officer (CFO) of the HOYER Group. He replaces Gerd Peters, who has been with the company for more than 13 years.
More than 80 per cent of the tank container fleet is already equipped with smart technology.
Björn Schniederkötter takes over the position of Chief Executive Officer (CEO) of the HOYER Group. He replaces Ortwin Nast, who has decided to end his work as CEO after more than 14 successful years.
HOYER, together with Dupré Logistics, founds the HOYER Bulk joint venture in the USA. This consolidates the logistics specialist's market position as a transport provider on the North American continent.
Intermediate bulk container logistics reaches a new milestone, with a total of 50,000 units in use for foodstuffs, cosmetics and chemical products.
HOYER reports the 10,000th Smart Tank early in the year. The entire tank container fleet is scheduled to be fitted with smart technology by the end of 2021.
HOYER's Supply Chain Solution business provides additional services in an international chemicals producer's plant in Shanghai.
The HOYER Logistics Australia joint venture begins its operations to develop the domestic logistics market in Australia. The joint venture partner is AAW Global Logistics.
HOYER announces the purchase of the IBC leasing business and brand of CCR – the biggest French leaser of IBCs and pressurised containers. HOYER also develops a smart tank container, and is honoured as Digital Leader.
Enlargement of the Kombi Terminal Schkopau (KTSK): The terminal was lengthened by 220 metres, and equipped with a portal crane.
HOYER takes over the Norwegian transport services provider Gran Taralrud, thus expanding its activities in Northern Europe and the Baltic.
HOYER commissions a training container it had developed in-house. The 3-compartment swap body tank is 7.15 metres long, and is used for training, presentations and fairs.
By publishing the "HOYER Sustainability Report", the company announces its own key data about sustainability and economic efficiency for the first time.
Revolutionary beer tank containers are brought into operation for the first time.
HOYER opens its own companies in Moscow and Odessa.
HOYER takes over the Turkish transport company aktifsped.
HOYER achieves sales revenues of EUR one billion for the first time.
HOYER takes over the organisation and responsibility for a major chemical company's transport services at three locations.
HOYER takes over 100 per cent of ELD B.V. (European Liquid Drumming) headquartered in Oosterhout, the Netherlands.
HOYER opens a tank installation in Razgard, Bulgaria.
Gerd Peters is the new CFO of the HOYER Group from November 2008 onwards.
HOYER commissions its 20,000th tank container.
The capacity of the Dormagen dangerous goods storage depot is expanded from 8,900 to 14.300 tonnes of dangerous goods.
In October 2006, Ortwin Nast takes up his position as the first non-family CEO of the HOYER Group.
The new Kombi Terminal Schkopau (KTSK) begins operations – goods handling capacity: 48,000 units.
HOYER commissions its 10,000th tank container.
Walter Hoyer, the company's founder, dies aged 87 on 17 December.
HOYER commissions a plastics plant at Dormagen in Germany.
A new intermediate bulk container cleaning plant is built in Antwerp, Belgium.
The HOYER Türkiye branch is founded in Istanbul.
The HOYER do Brasil branch is founded in São Paulo.
HOYER begins marketing intermediate bulk containers (IBCs).
Walter Hoyer becomes Chairman of the Advisory Board with effect from 1 July, and Thomas Hoyer becomes Executive Director.
The first vehicles are fitted with mobile terminals (satellite communications, Euteltracs).
The first transport movements of foodstuffs in refrigerated reefer tanks take place.
HOYER introduces an emergency system.
Rotterdam's Tank Transport completes construction of a silo transhipment installation in Rotterdam.
HOYER now has more than 15 subsidiaries in Europe.
Share capital is increased from DM 7.5 million to DM 10 million.
The logistics specialist opens its first overseas company: HOYER USA, New York.
The first seven HOYER containers are acquired.
The first tank cleaning installation of HOYER UK is completed in Huddersfield, Great Britain.
Walter Hoyer jointly founds "Kombiverkehr" (combined transport), and from then on he is regarded as a pioneer in this profession.
HOYER founds its first foreign subsidiary in Rotterdam, Netherlands.
HOYER carries out its first chemical transports.
HOYER transports up to 250,000 litres of milk to Berlin every day.
Walter Hoyer creates the Bruno Hoyer e.V. provident fund to support employees and their relatives in case of need.
HOYER acquires its first motor vehicle for DM 22,791.20.
Walter Hoyer founds the sole trader company Bruno Hoyer Internationale Fachspedition, taking the company's name from his father, Bruno Hoyer, who operated a significant milk wholesale business in Hamburg from 1922 onwards.