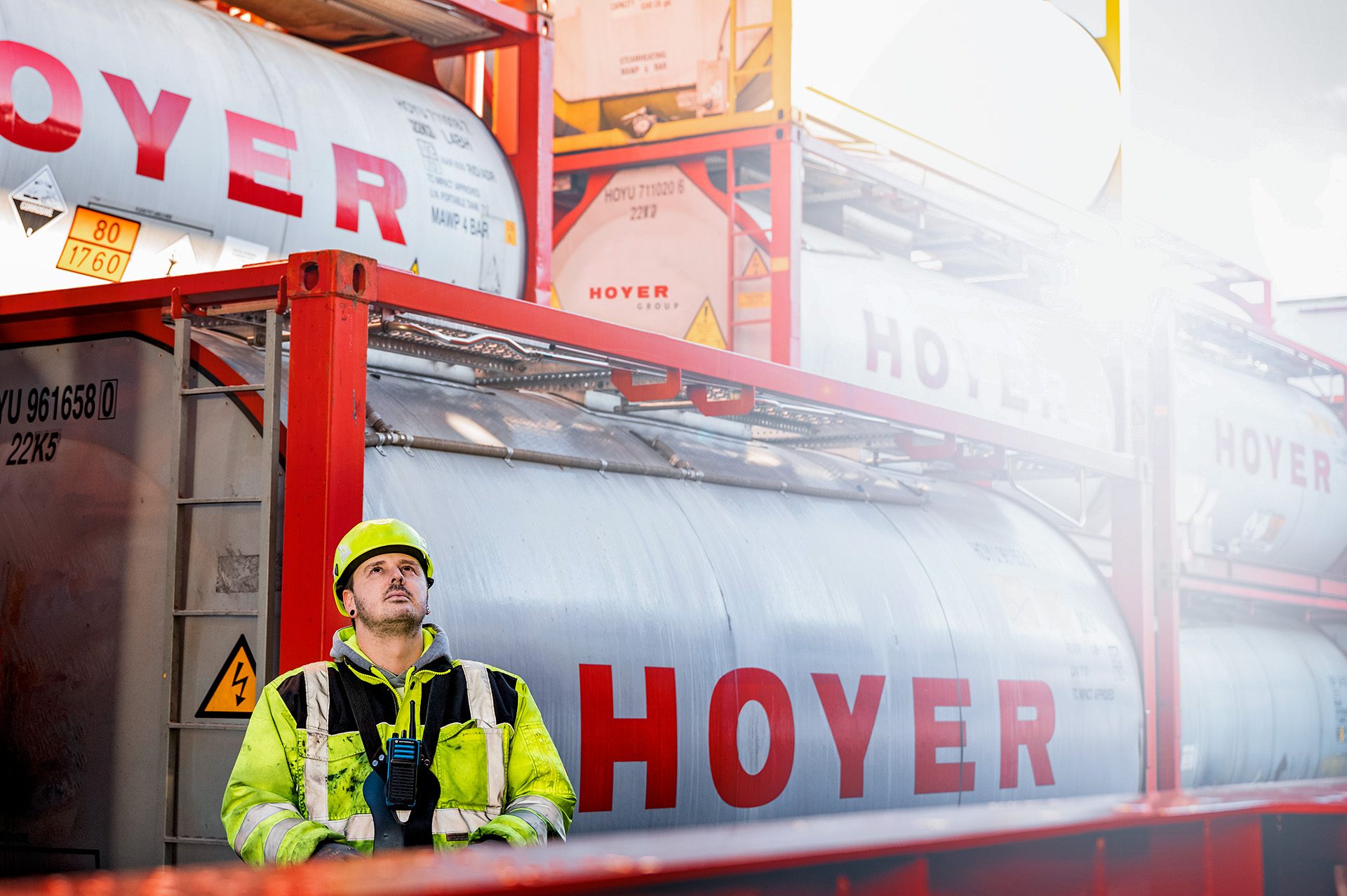 Logistics at a higher level
Our services in the transport and leasing areas are backed up by extensive container services relating to the equipment that is used. With our associated cleaning sites, workshops and depots, we offer our customers a reliable provision of support in proven HOYER quality.
WORKSHOPS
In our workshops, we carry our repairs and servicing work on tank containers, intermediate bulk containers and road tankers. Moreover, they can carry out modifications and fabricate special equipment. Trained employees are able to carry out work including on container insulation, frames and coatings, as well as installing or reinstalling heating and cooling systems. We also provide safety testing and re-examinations from a single supplier.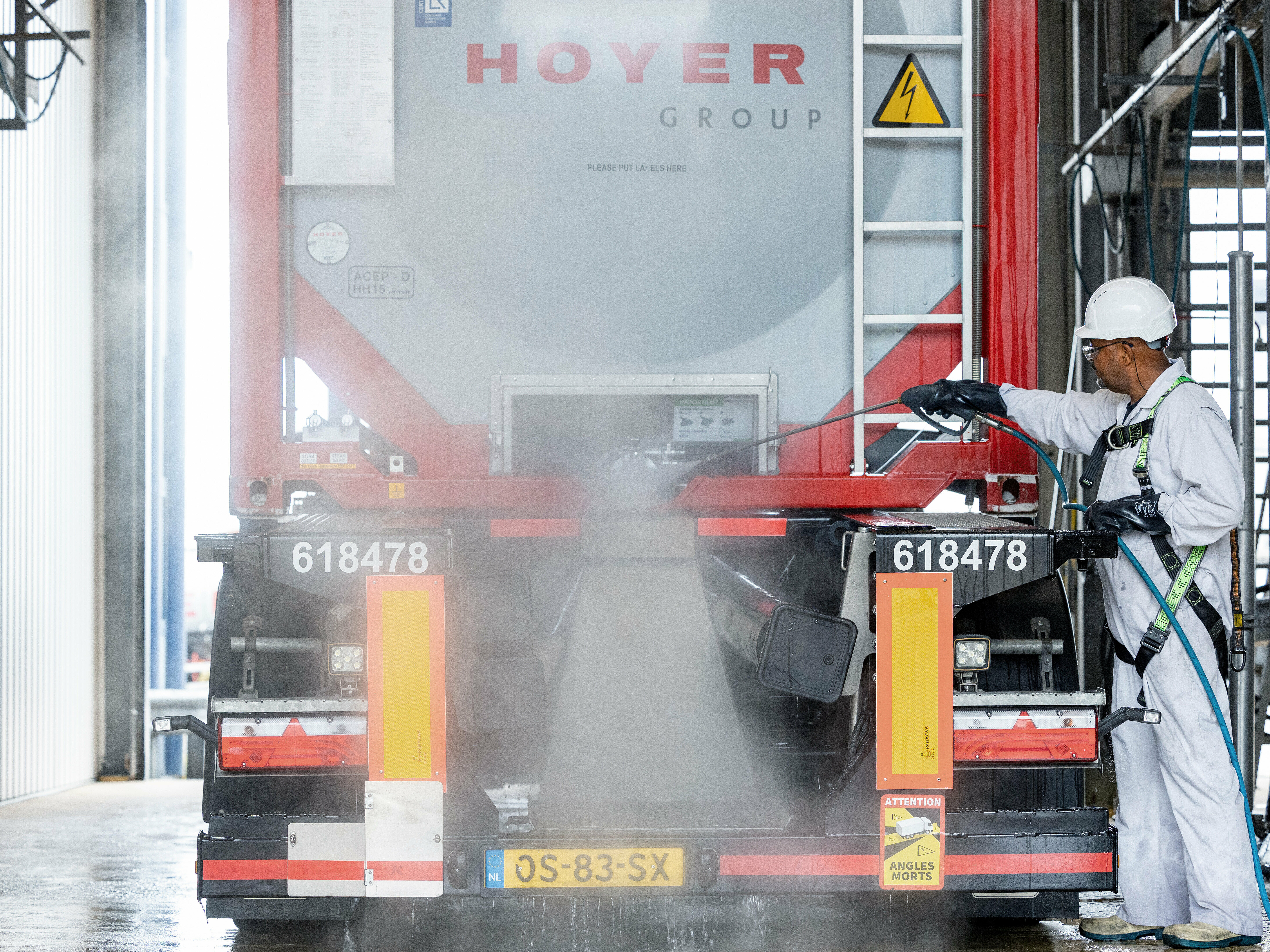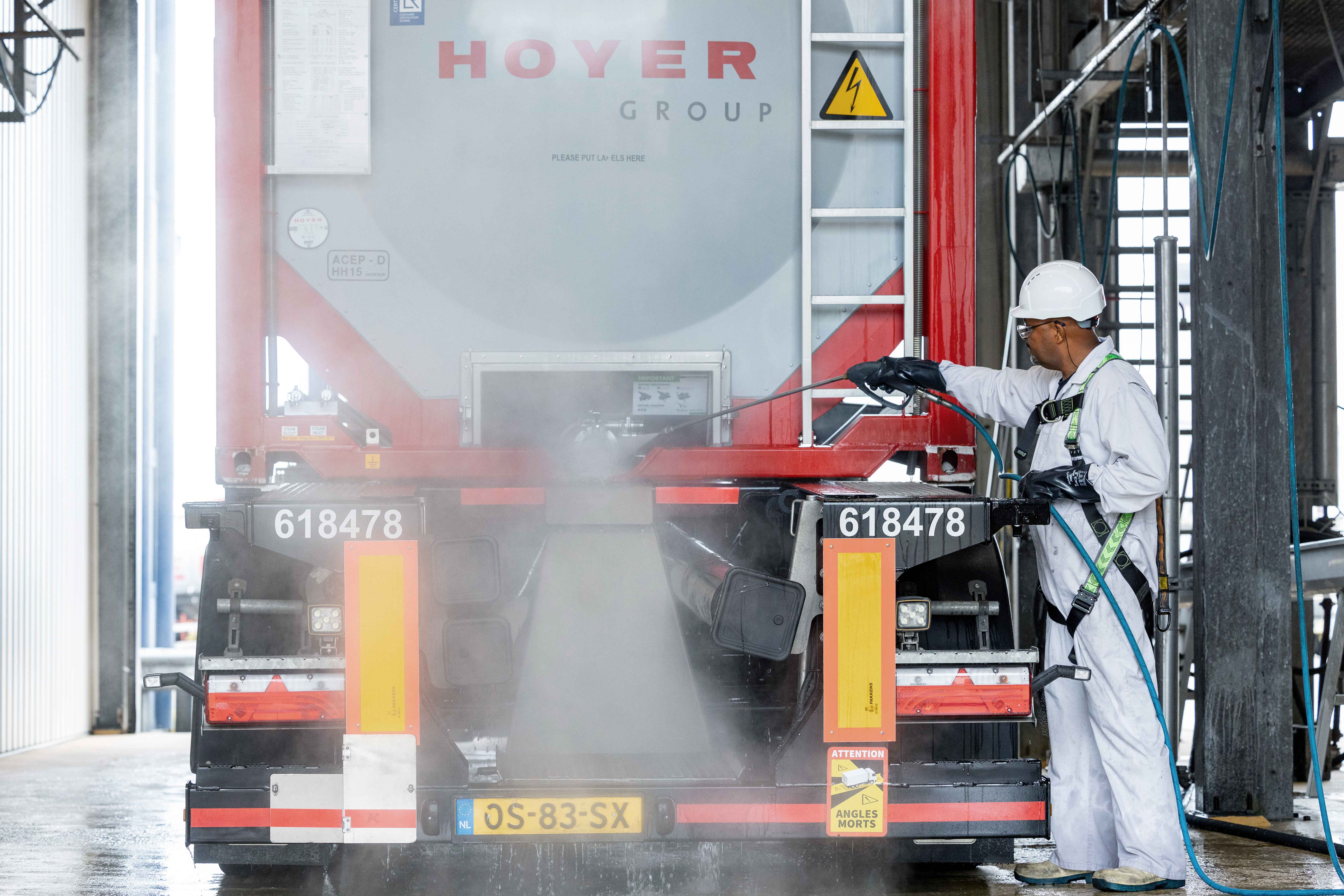 CLEANING
At our cleaning sites, specialists take care of the external and internal cleaning of tank containers. This includes removing residues from the chemical, petrochemical pharma and foodstuff industries. Our foodstuff container cleaning plants are certified for kosher cleaning. Handover is completed by a cleaning certificate from SQAS-certified cleaning plants.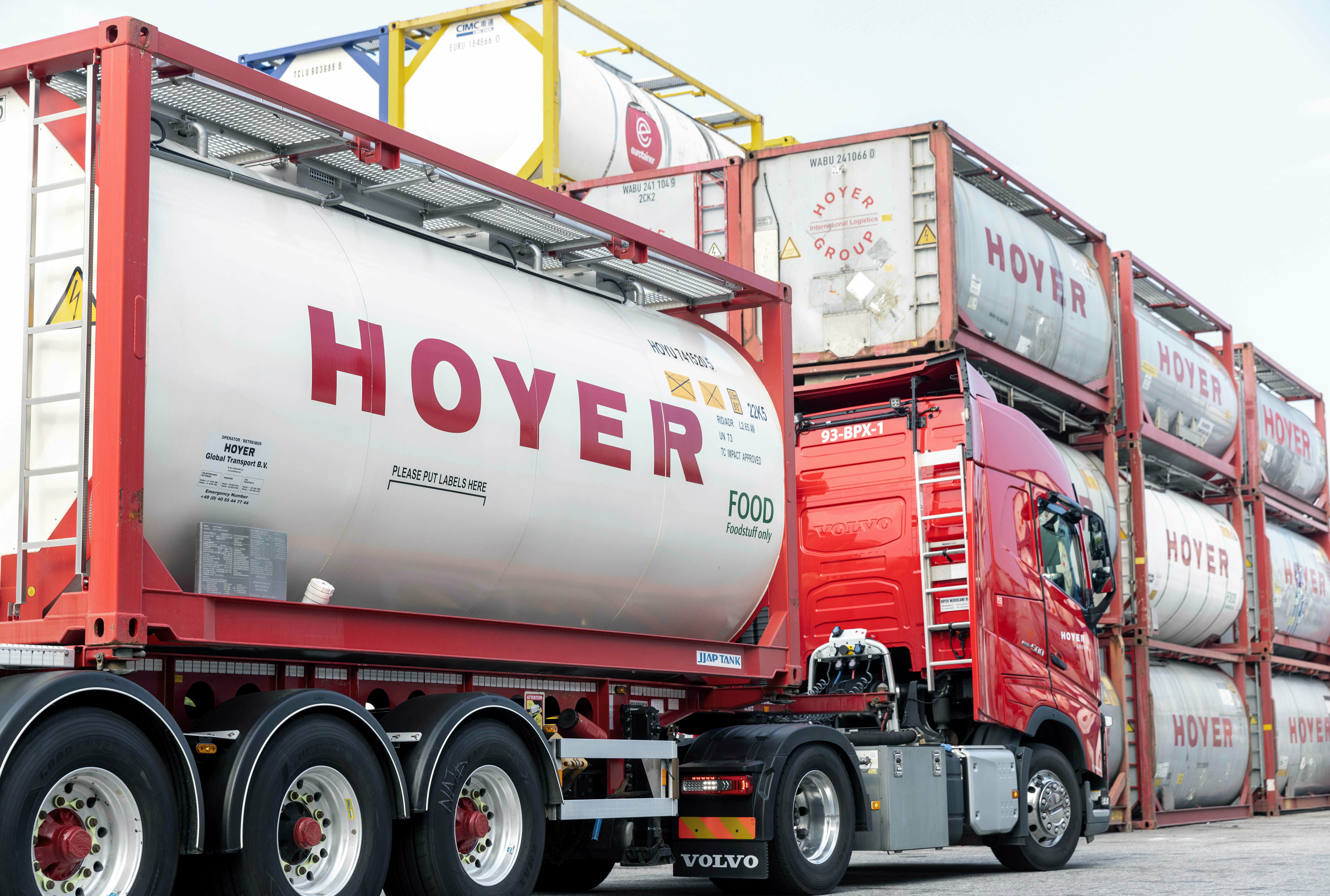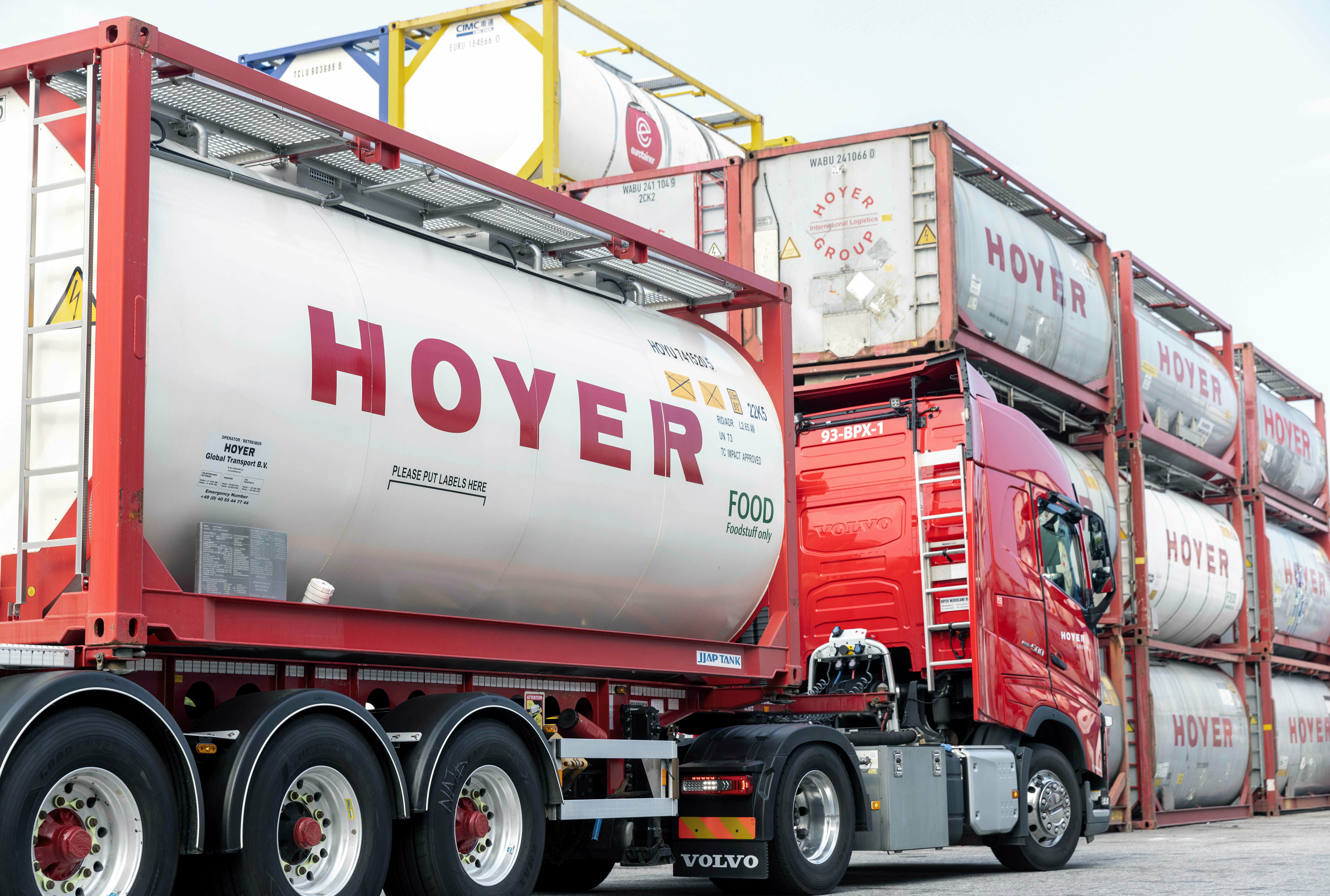 DEPOT
In the associated depots, we undertake empty container storage before or after cleaning, repairs or maintenance. Storage of dangerous goods and heating or cooling is also possible at some sites. With our own sites and partners, we have a dense service network at our disposal worldwide, and can thus ensure that equipment has safety, quality and impeccable technology.