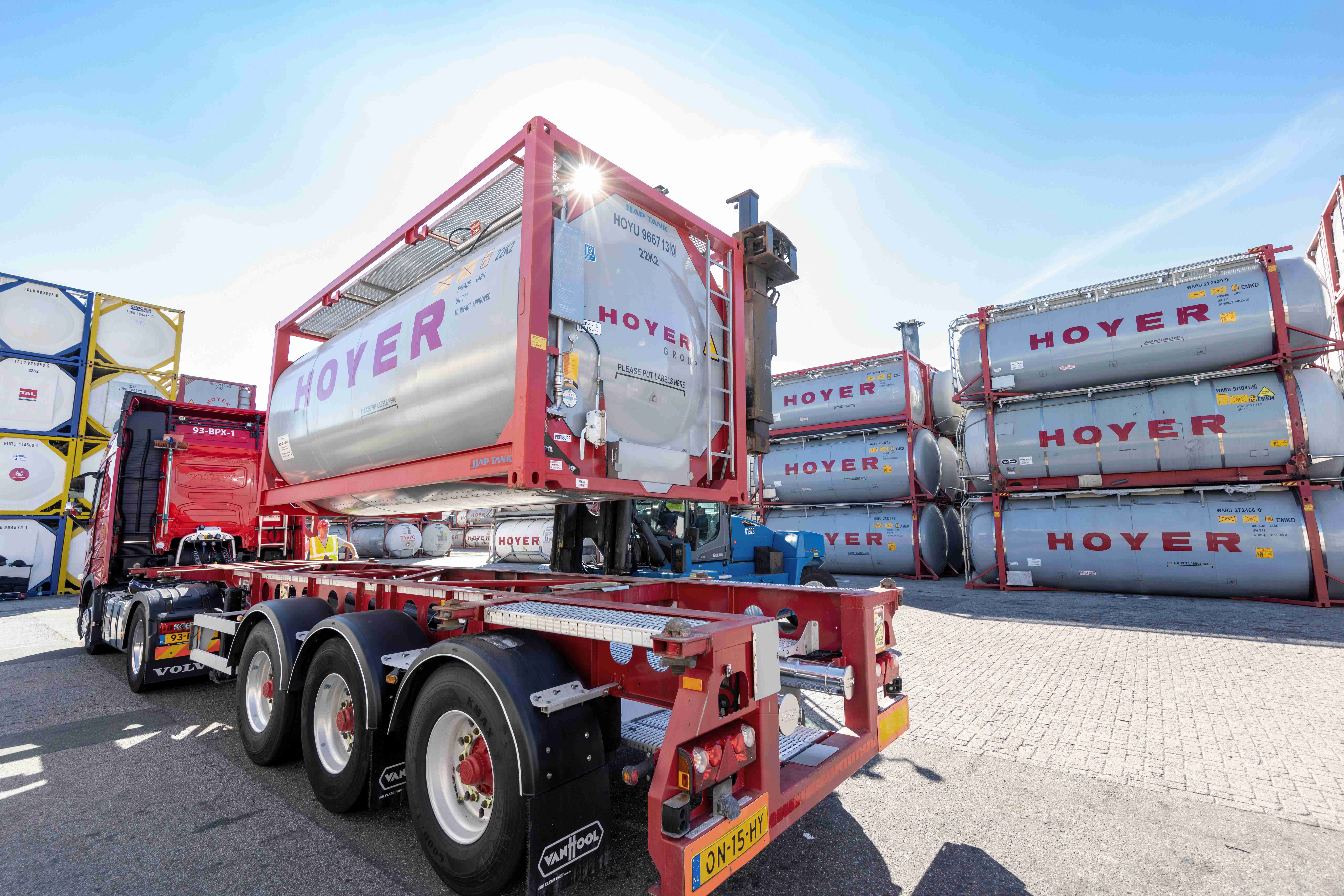 You will find a large selection of high-quality, modern container types in various sizes in our tank container fleet. They all fulfil the highest standards of safety for transporting everything from liquid foodstuffs to dangerous chemicals. Our fleet comprises about 39,900 tank containers of various sizes and more than 52,000 intermediate bulk containers (IBCs), which you can lease anywhere in the world. Our global network of locations guarantees uncomplicated, reliable availability almost everywhere where the use of a container is needed. Our local and regional contact partners undertake competent container advice and personal contact.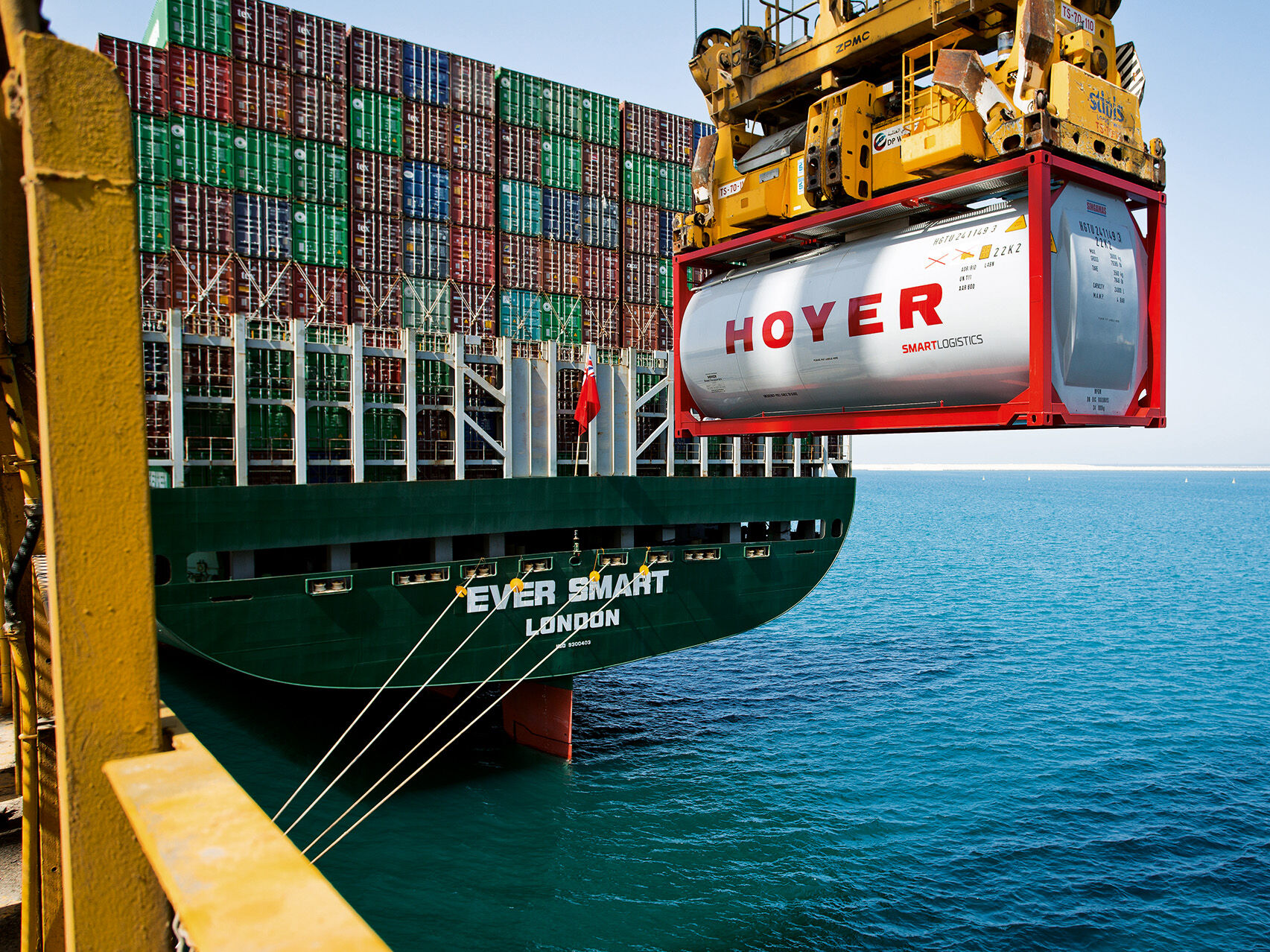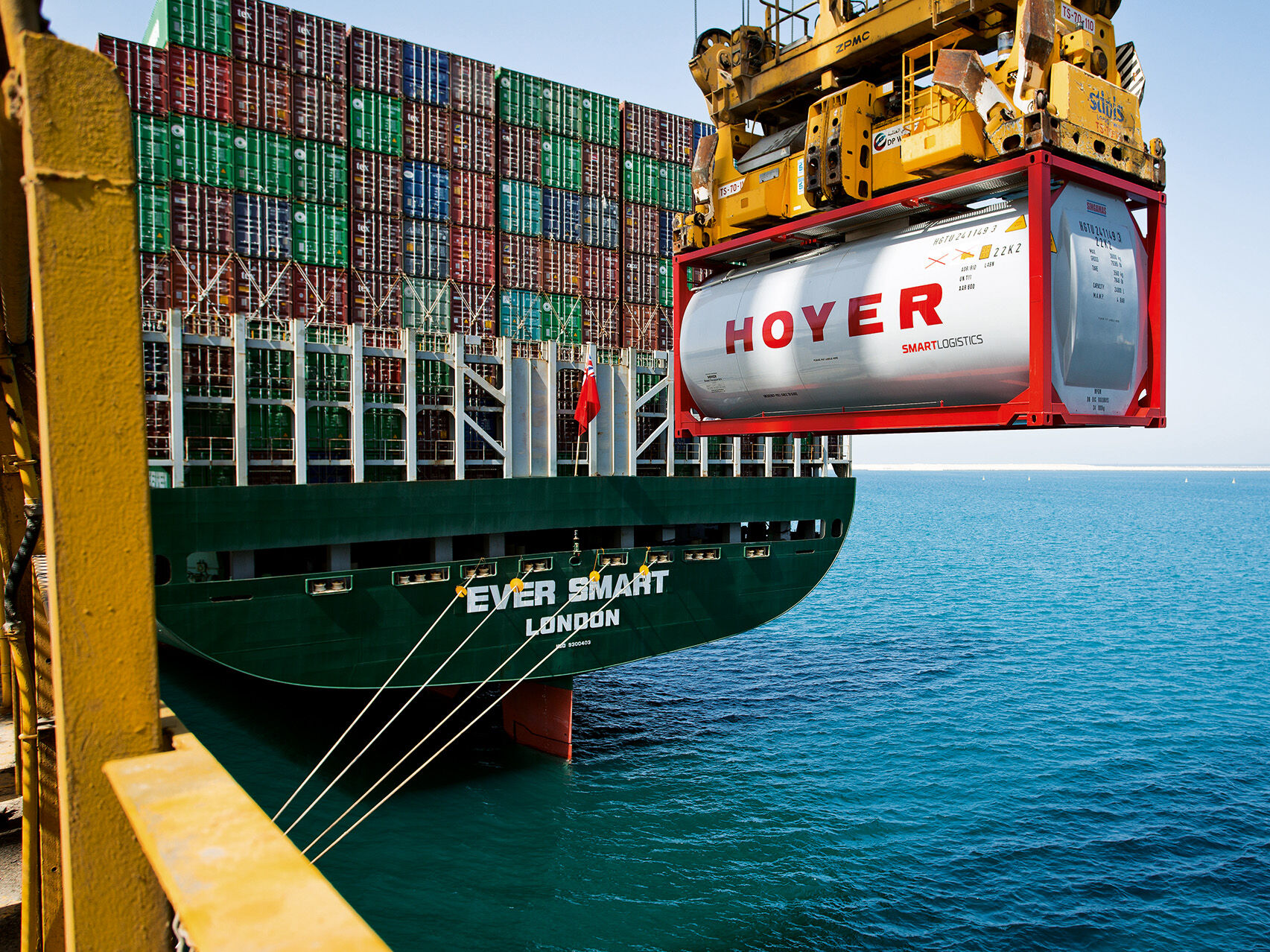 EQUIPMENT FOR ALL NEEDS
HOYER has at its disposal a large selection of standard tank containers and special equipment for the chemicals, gas and foodstuffs sectors. You can safely load your product for transport in various sizes of containers: from intermediate bulk containers and various sizes of road tanker to 45-foot tank containers. HOYER is also the right partner for individually customised solutions: we guarantee the quality of the equipment and compliance with the required safety and security standards.
more about our equipment
more about our IBC logistics
IBC configurator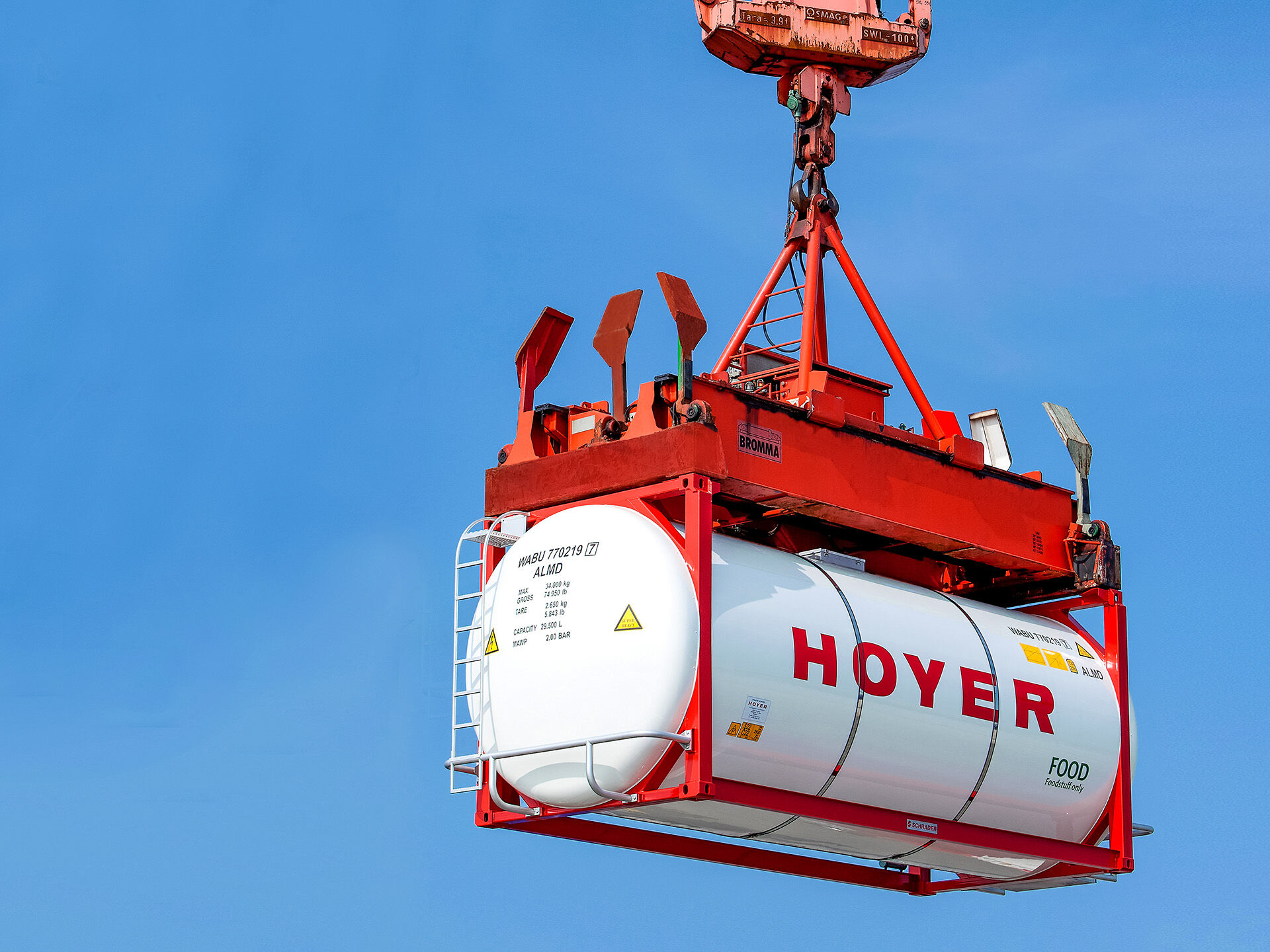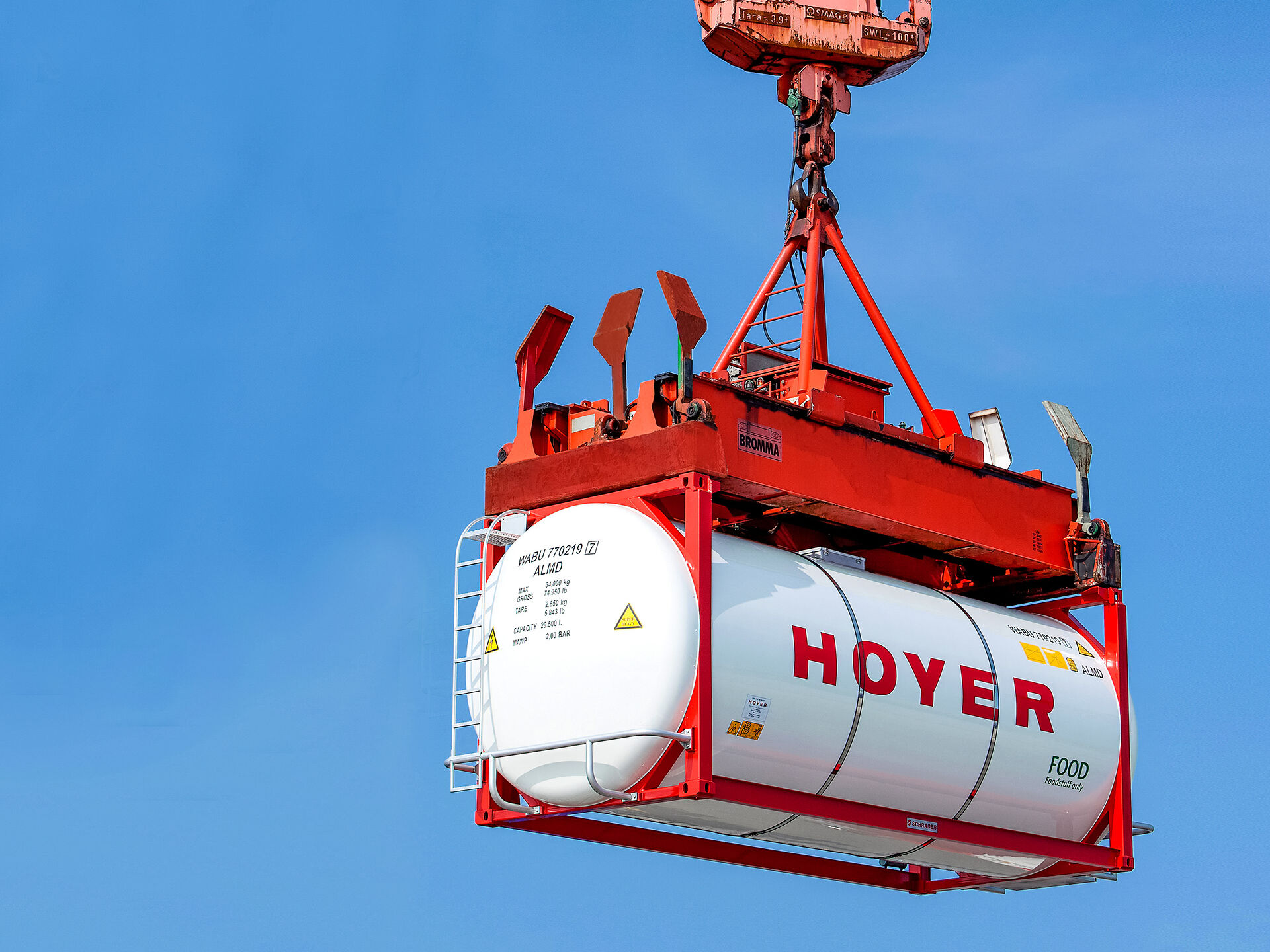 LONG OR SHORT
The length of time for which you want to lease a tank is freely configurable, and will be defined based on your requirement and its use. Thus you can lease containers from us by the day or fixed for several years. We also show maximum flexibility regarding the number of equipment needed: you tell us the quantity you need, and we provide you with the required equipment. That creates planning security.
Our personalised customer care comprises extensive advice and comprehensive service in the usual HOYER quality. This includes support in choosing the correct container, as well as providing special equipment for particularly demanding products. Innovative techniques for hot and cold insulation, and intelligent, gentle, environmentally friendly heating and reefer systems together with stainless steel protective lining: everything is possible to send your product safely and stably on its journey. Tank containers are also equipped with telematics systems operating in various ways. HOYER is exactly the right place for your individual customer's wishes.
more about our equipment
more about our IBC logistics
more about Smart Logistics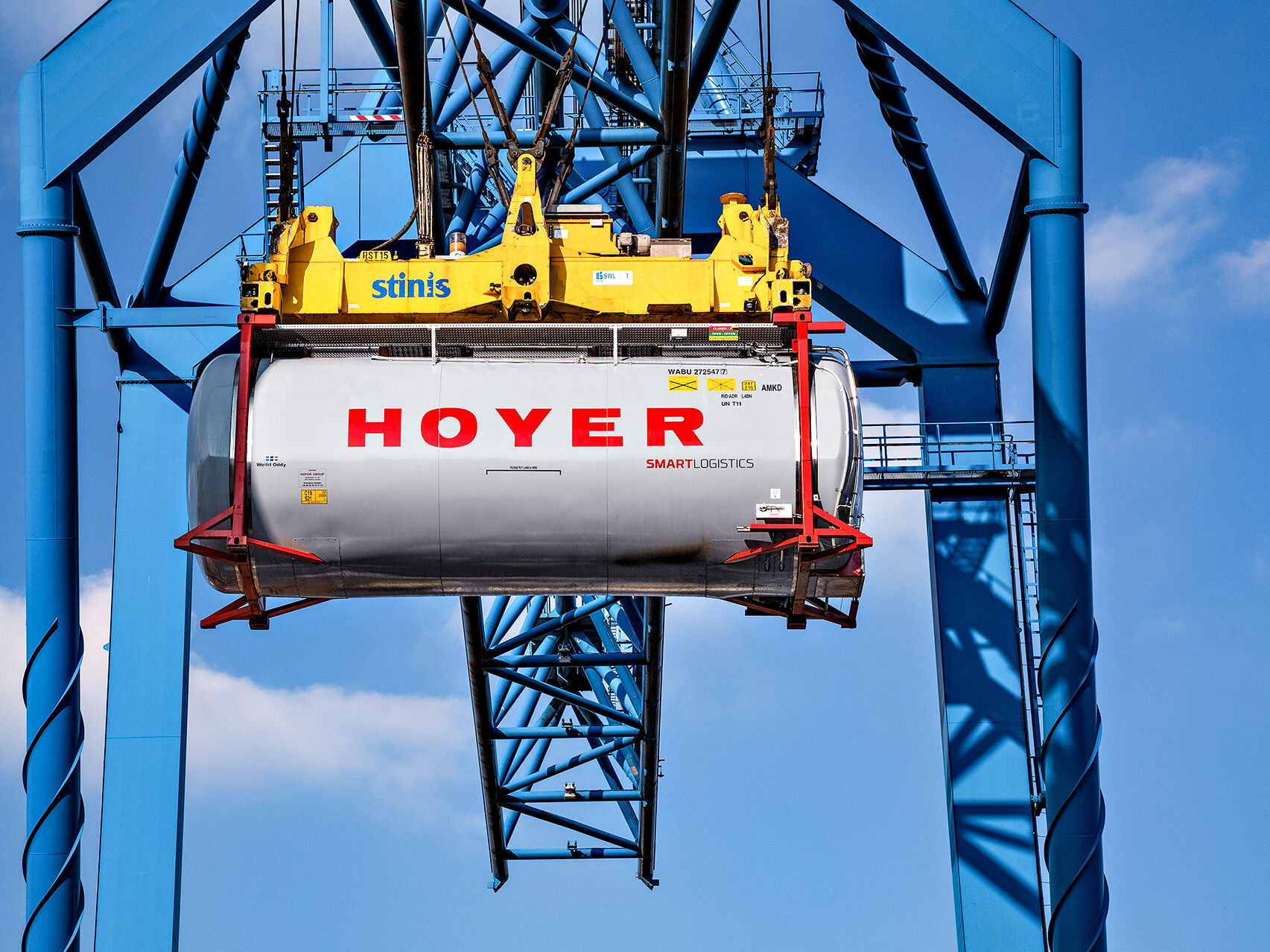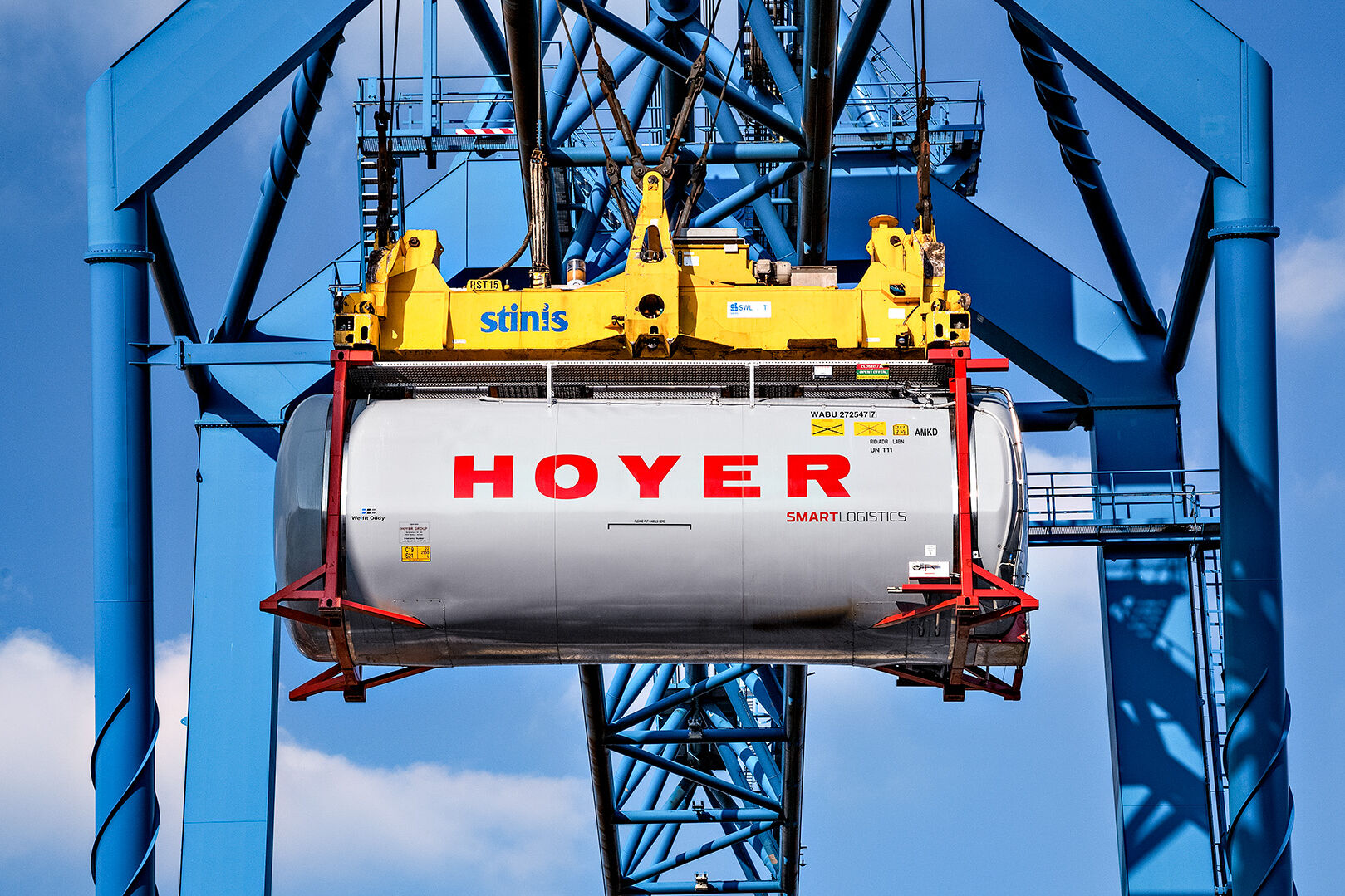 CLOSE CONTACT
With our own engineers, chemists and a worldwide technical customer service, we advise our customers before and during the leasing period, and we fulfil individual wishes and implement tailor-made solutions. New-build designs or individual and special fabrications are daily challenges that motivate us to provide maximum performance. We give top priority to partnership-based contact with our customers, and a deep understanding of their specific requirements and needs. Thus, for HOYER, the quality of our customer care and the concept of service count far above concluding a contract. We think on your behalf – and with you into the future.
TESTED SAFETY
HOYER gives top priority to the safety of people and the environment, as we also do to securing product quality, which is why all our tank containers undergo regular testing. Our equipment carries all the necessary certificates and approvals that are valid nationally and internationally.We use our own workshops, cleaning depots and a worldwide service network to guarantee that when a tank container is delivered, it is always faultless in accordance with all the legal, statutory and technical requirements. A cleaning certificate from SQAS-certified cleaning depots completes our high safety and quality standards.
more about our quality standards
more about our Sustainable Management