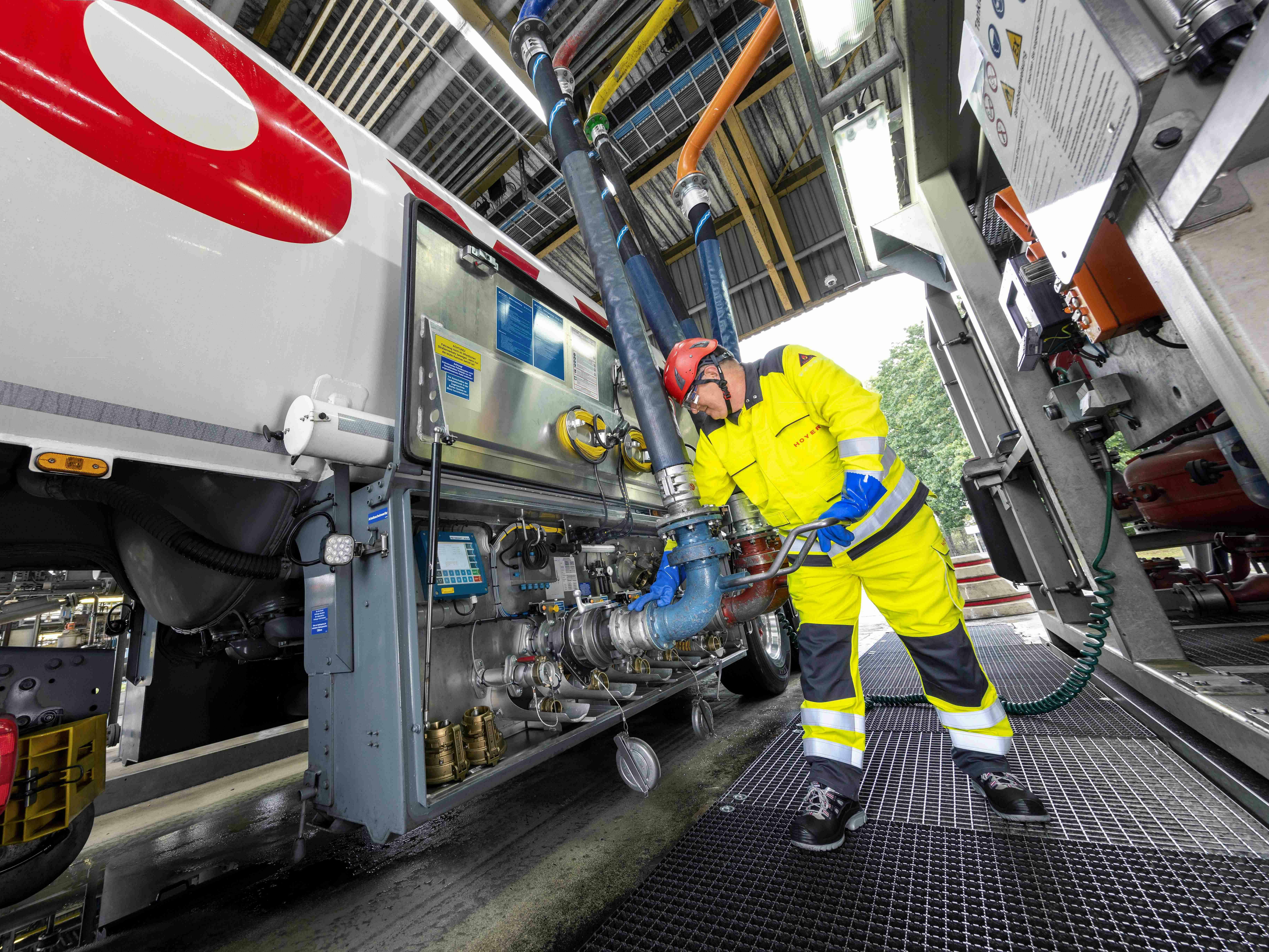 Bringing movement into mobility
HOYER is one of the leading providers of transport and contract logistics services providers for petroleum products such as mineral oil and bitumen in Europe. Our extensive portfolio of services comprises the provision of services for retail service station networks, commercial and industrial customers, airports and airfields, bitumen consumers and LNG/LPG consumers. On airports and airfields, we also undertake direct refuelling of aircraft and the management of aviation fuel storage facilities and standpipes.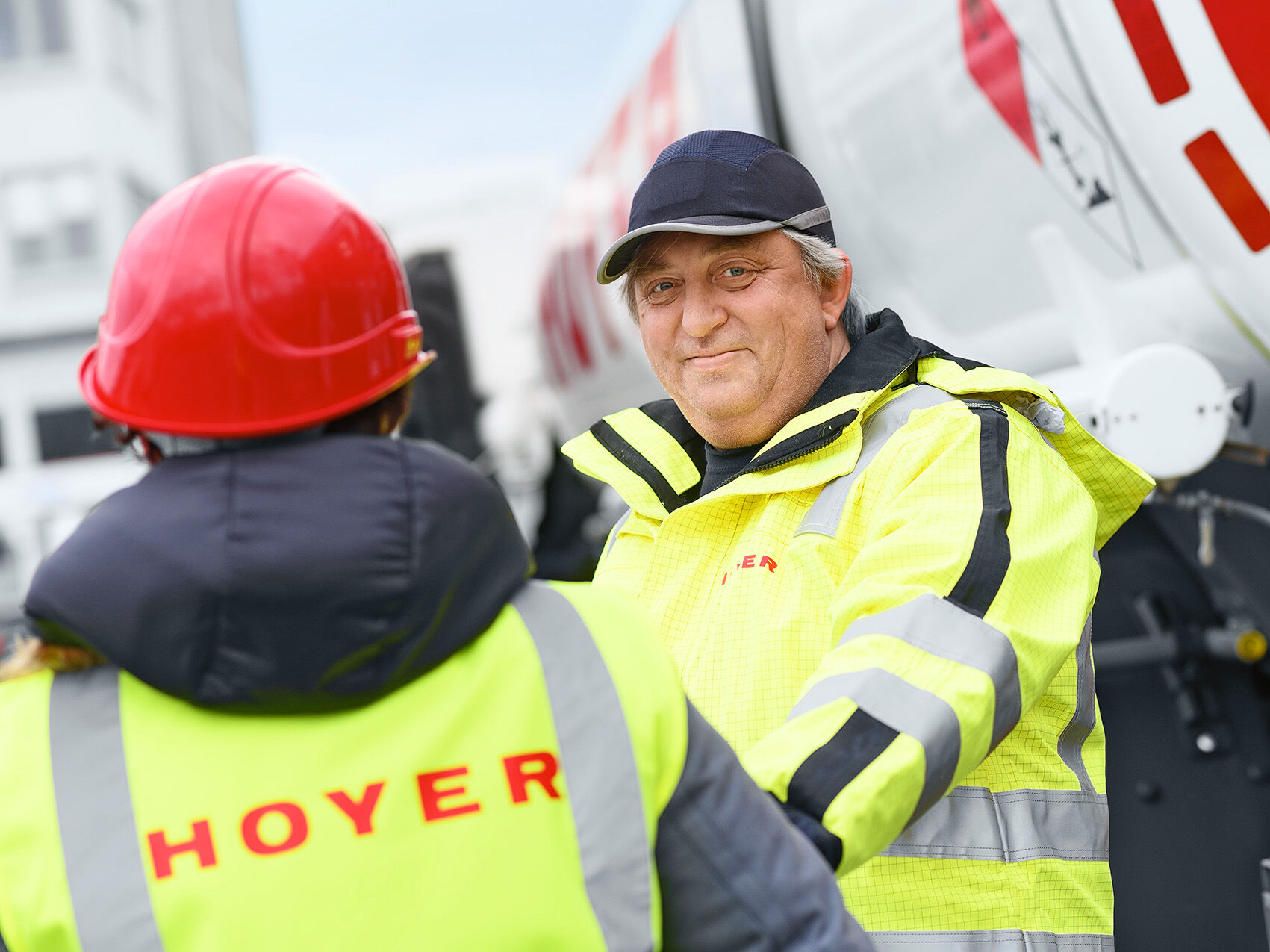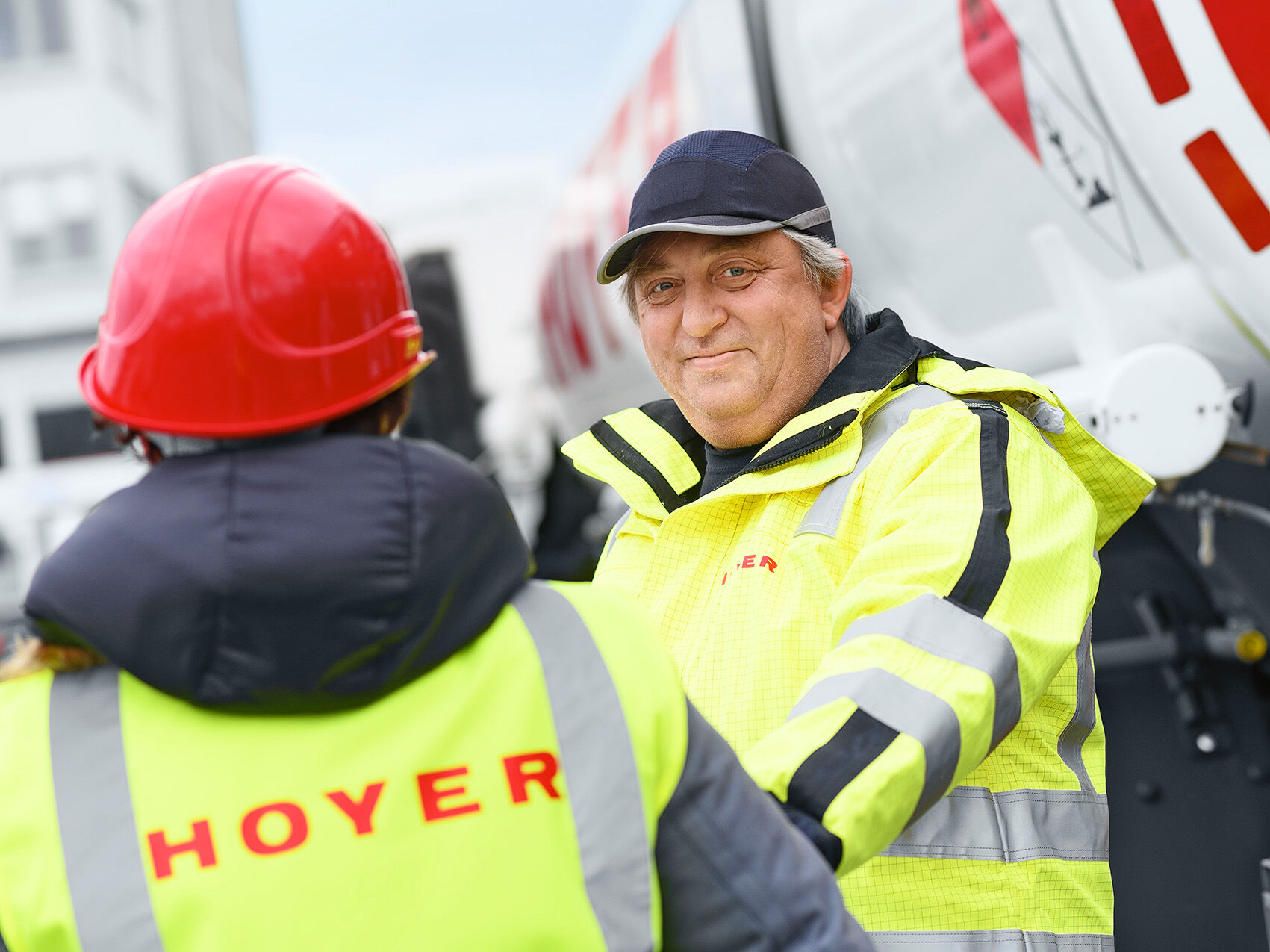 OUR SERVICES
As a customer, you profit from our end-to-end order processing, including inventory management, order generation, acceptance and planning and physical execution, including order tracking, paperless data capture and delivery. Our full-service offer comprises provision of the following services:
Inventory

planning

Direct order acceptance in customer's order

Tank size optimisation at service stations

Network optimisation of the reference storage

Transport planning

Fleet management

Transport logistics, supplies to airports

Transport logistics, aircraft refuelling
The various opportunities for logistics collaboration are numerous. Whether in service station logistics or generally: we respond to your needs and requirements flexibly and individually, and together with you we develop individually tailored solutions with good conditions.