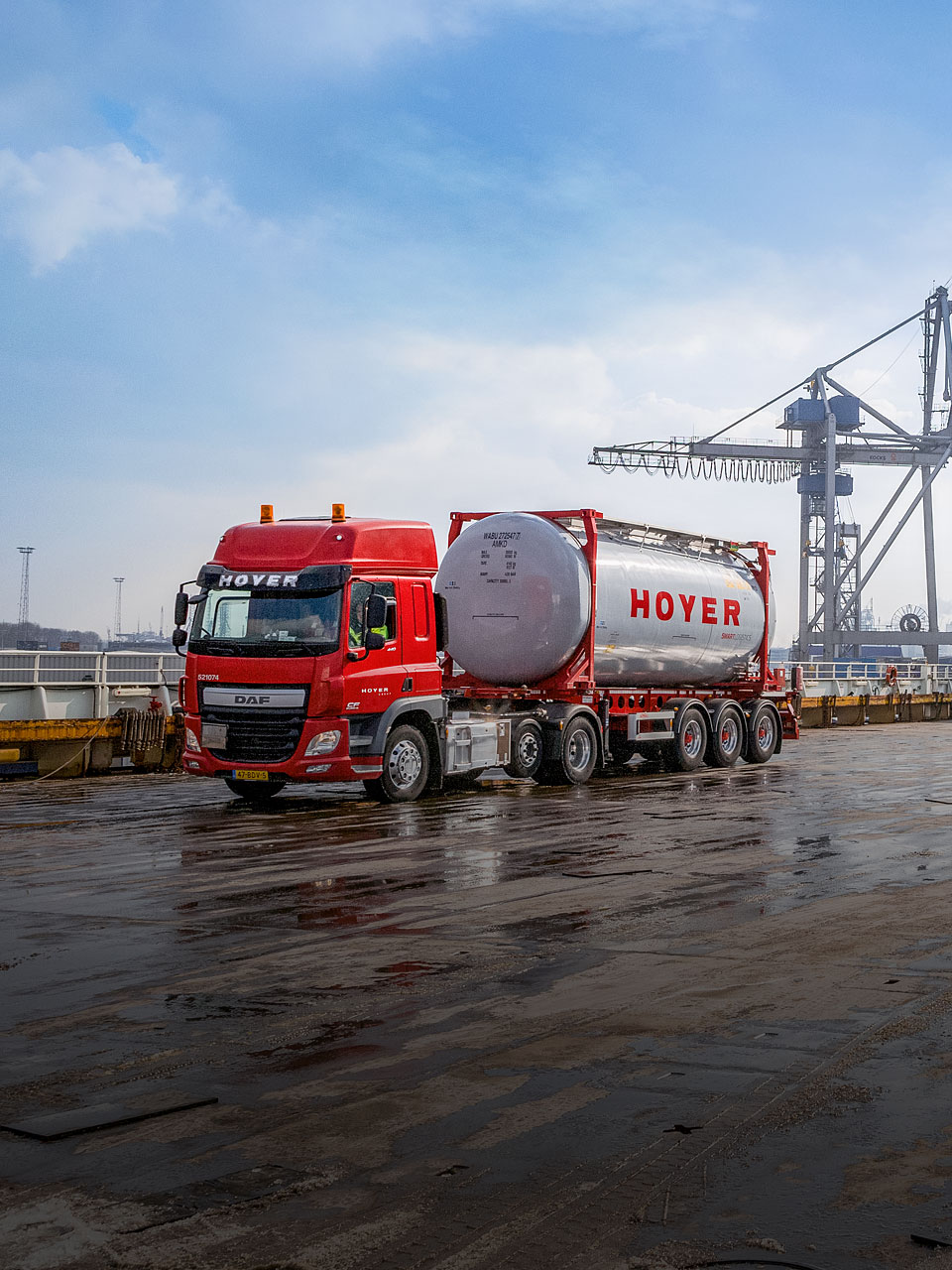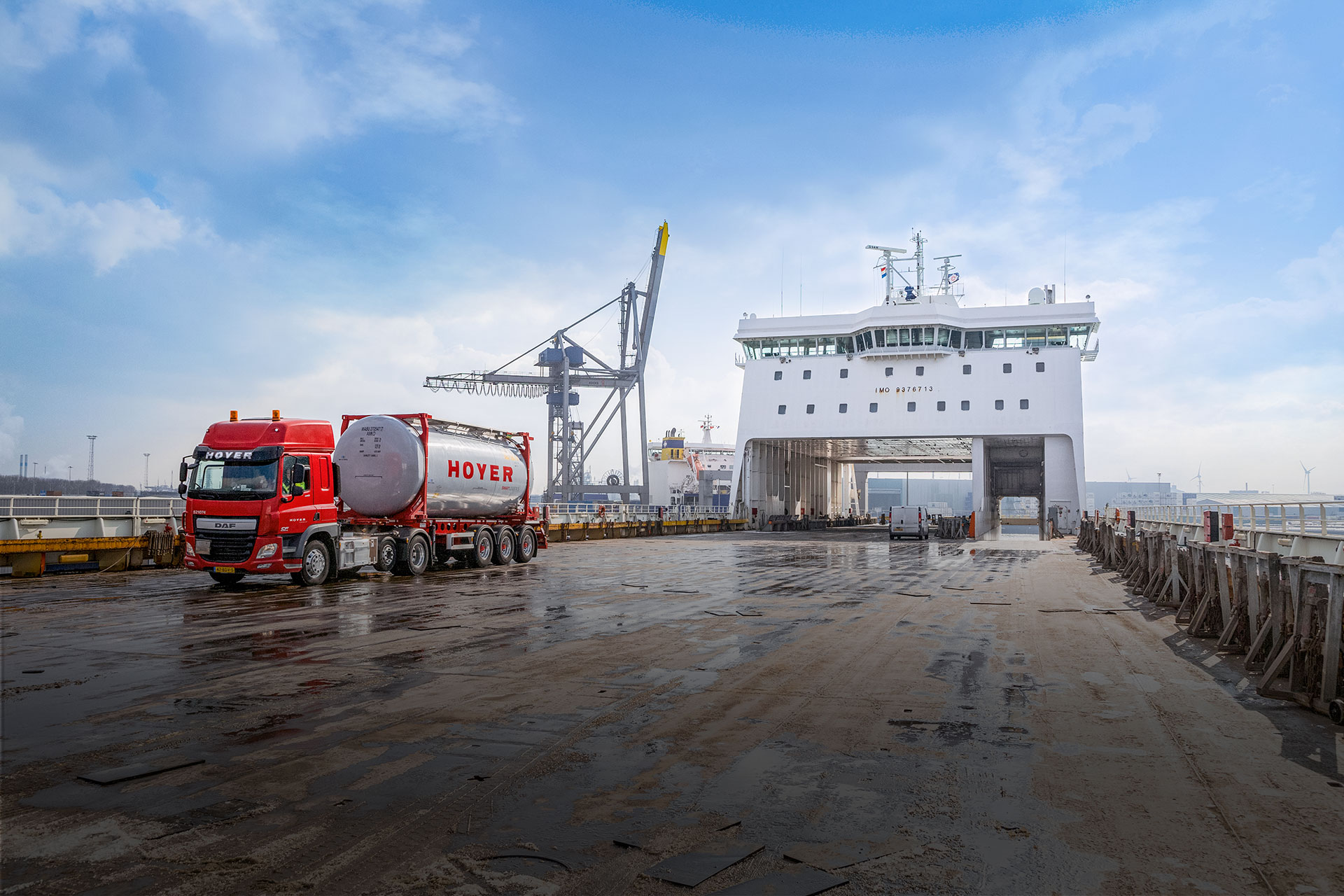 Passionate about logistics
WELCOME TO HOYER
HOYER is a world market leader for comprehensive logistics solutions relating to handling and transporting liquid products for the foodstuffs, gas, mineral oil and chemical industries. We bring goods safely to their destinations – in tank containers, road tankers and IBCs – by road, rail and sea. We are passionate about finding new pathways when developing tailor-made solutions for our customers: using innovative technologies, worldwide cooperation and a forward-looking build-up of networked locations, we constantly further develop our range of products and services – not least by using modular and digitally networked services. Sustainable social, ecological and economic action is established practice in HOYER. It is how we pave the way to the future of logistics, and have been a strong, reliable partner for our customers for many decades.
WHY HOYER
We take our remit as a logistics solutions provider very seriously. That means: our team makes almost everything possible – regardless of the complexity of your logistics requirement and where in the world you are located. As our customers' partner, we find the best individual solution every time and everywhere, and we tread new paths together.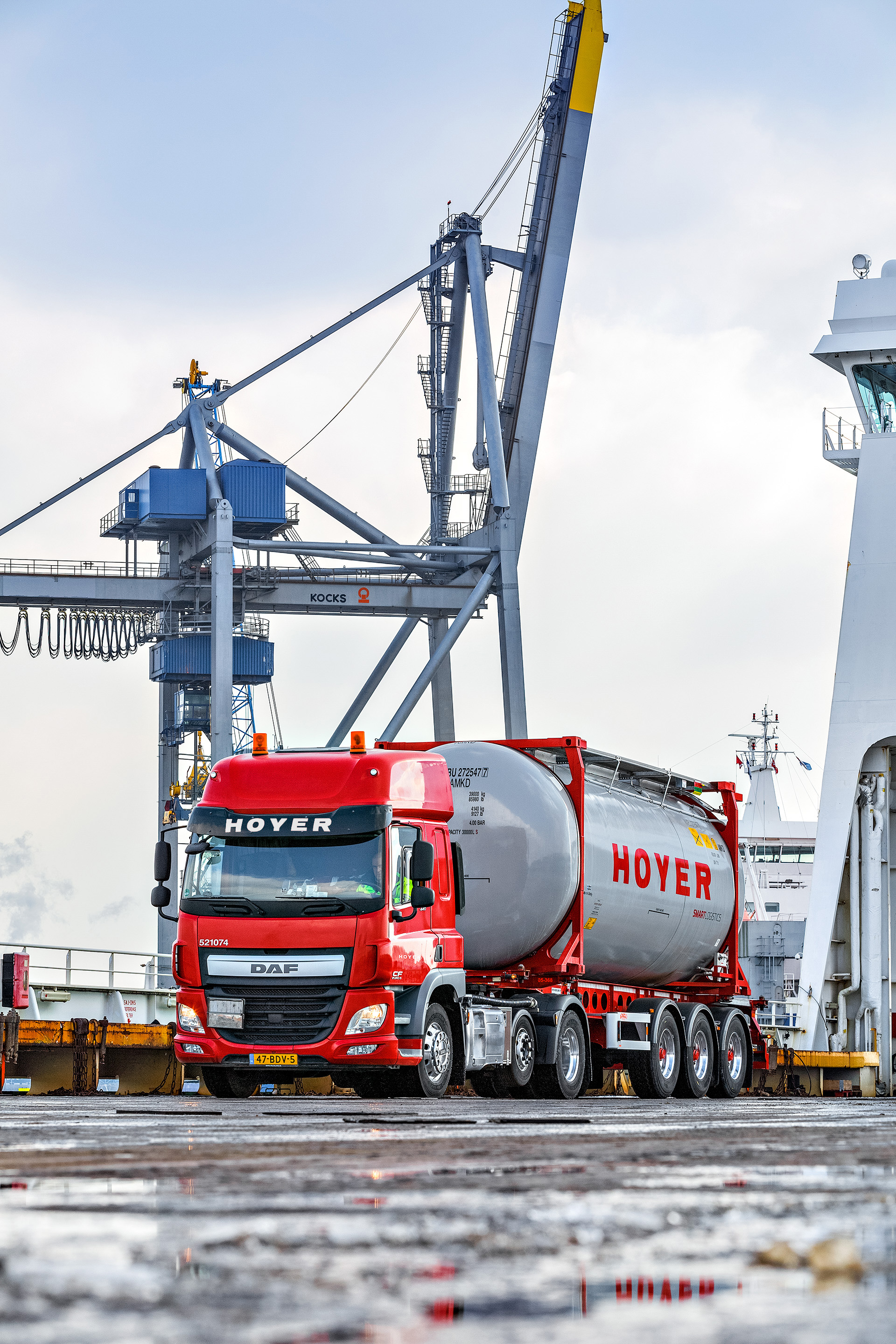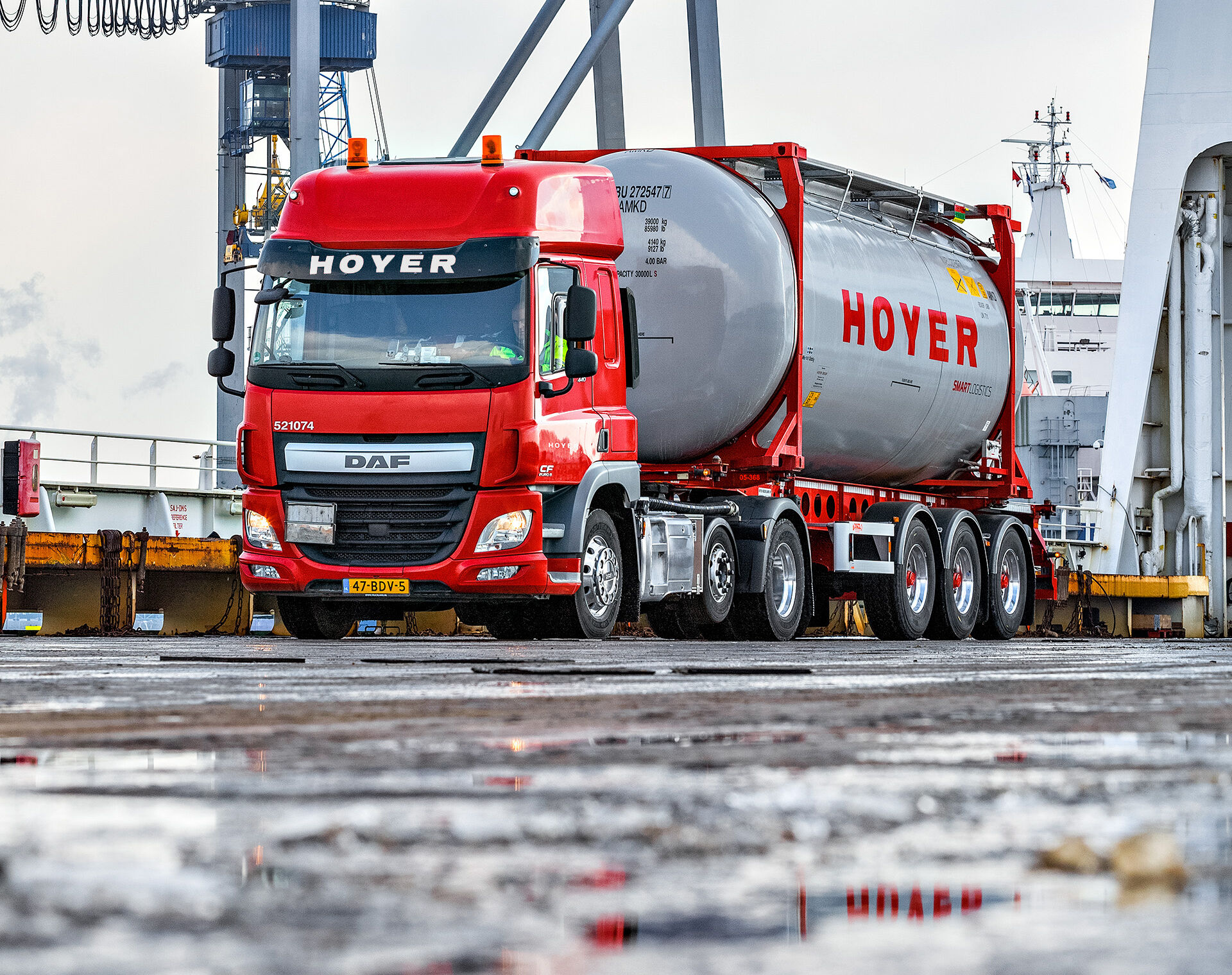 ADVANTAGES
Quality, safety, reliability, sustainability and one step ahead through developments and smart technologies – those are our central company values. They are the foundations on which we base our entrepreneurial actions and our dealings with customers, partners and employees. Because HOYER puts people centre stage – they apply passion, know-how and an innovative spirit to move not only liquid products but also our company forward every day. They are the ones who guarantee to find an individually tailored solution that is always the best for you. Our customers profit from numerous benefits at the same time, including outstandingly good safety and security precautions, modern equipment and a strong network of experts in the sector, whose expertise sets benchmarks.
News and current topics
Stay up-to-date with the way HOYER is putting movement into future logistics. On the press page, you will find information relating to current topics, together with photos and videos to download, as well as an overview of our current calendar dates.
MORE ABOUT OUR NEWS